Author: Electric Bike Technologies via YouTube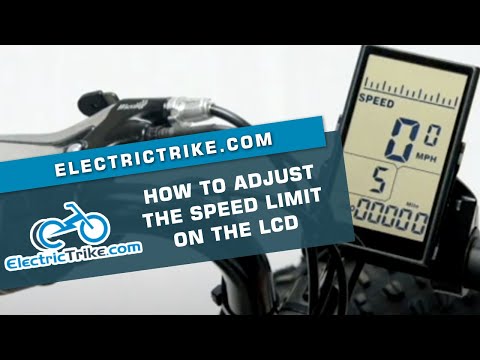 This video shows how to adjust the speed limit setting on the LCD.
ElectricTrike.com, was launched in the Spring of 2016 to offer a wide variety of high quality electric tricycles direct to consumers online. Every tricycle is built, tested and ships fully assembled.
We're available Monday through Friday 9am-6pm EST via phone at 800-375-0224 and can be can also be reached anytime by sending an email to support@electrictrike.com.
For more information on Liberty Trikes, be sure to check out our website, and keep up with us on social media:
ElectricTrike.com: https://www.electrictrike.com
Facebook, Instagram, Twitter: @ElectricTrike
Electric Bike Technologies, LLC
Phone: +1 888-220-6736
Email: info@electricbiketech.com
Website: http://www.electricbiketech.com