Trek Bicycle via YouTube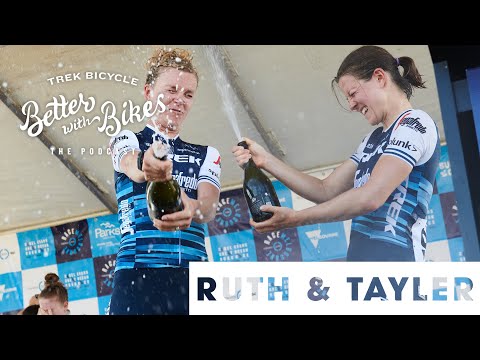 Cycling is always better when you're doing it with the people you enjoy most. For Trek-Segafredo professional women's team athletes and best friends Ruth Winder and Tayler Wiles, share some of their favorite memories from the past year.
About Better with Bikes:
Better With Bikes explores the inspiring, unknown, and behind-the-scenes stories of people changing the world with bikes — sometimes in ways you might not expect. This podcast is our way of pulling back the curtain and giving these extraordinary people a platform to share their perspective on cycling's unique and varied culture.
Learn more: www.trekbikes.com/podcast
To subscribe and listen to more episodes:
Spotify: https://open.spotify.com/show/0b4MyDLgU8jwFOvUpGbFvb
iTunes (Apple): https://podcasts.apple.com/us/podcast/better-with-bikes/id1470460507
Stitcher: https://www.stitcher.com/podcast/trek-bikes/better-with-bikes