Author: Alpine Electric Bikes
https://www.youtube.com/channel/UCEPQbeB29-DinqZmdYKiVEg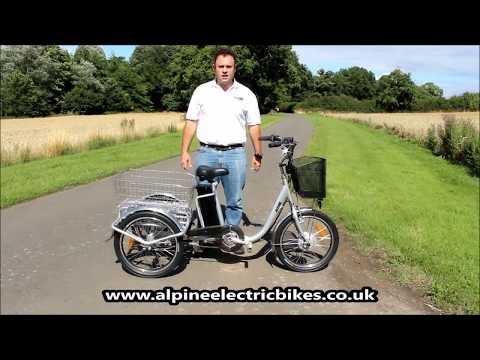 For more information see https://www.alpineelectricbikes.co.uk/products/alpine-electric-trike or call 0116 2331559 or email us on info@alpineelectricbikes.co.uk This awesome electric trike / mobility scooter tilts when going around corners to make it feel like the rider is riding a regular bicycle. With a 30 mile range from a single charge of the battery, a large easy to see and simple to use centre mounted LCD display screen and extra large carrying capacity with the front and rear baskets the Alpine electric Trike can take care of all your mobility needs. Limited to 15.5mph with levels of pedal assist this trike will get you up even the steepest of gradients.