Author: BenjaminNelson via YouTube
Go to Source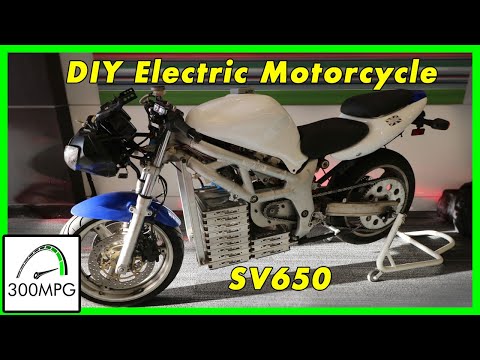 At Fully Charged Live, Robert Powell shows us the Suzuki SV650 motorcycle which he converted to electric. https://300mpg.org/2020/02/09/suzuki-sv650-electric-motorcycle/
Please click SHOW MORE!
We filmed this at Circuit of the Americas in Austin Texas on Feb 1., 2020 before the show opening of FULLY CHARGED LIVE. Keep in mind that we were literally in the center of a race track! That's why you kept hearing the traffic noise!
A big thank you to Robert Powell for sharing about his motorcycle with us. If you want to learn more about the project, check it out at https://sv650e.com
Mean Well Power Supplies for Charging – HLG Series
https://amzn.to/3byOkhQ
Getting Started with CNC Book:
https://amzn.to/3bqKmYz
Motenergy Motors:
http://www.motenergy.com
If you like what we do you can support us at:
https://www.patreon.com/300MPG
By shopping at Amazon anyways: https://amzn.to/2rkMTxt
For more Information, visit:
https://300mpg.org
Tweets by 300MPGBen
Most Popular Playlists:
Build Your Own Electric Car: https://bit.ly/2zMufmN
Build Your Own Electric Motorcycle: https://bit.ly/2AT7eOF
Solar Garage: https://bit.ly/2KgQpS5
Contact Ben Nelson:
Please just leave a comment for me at: https://300mpg.org/about/
and I'll get right back to you.
Music by:
"Riptide" Kevin MacLeod (incompetech.com)
Licensed under Creative Commons: By Attribution 3.0 License
http://creativecommons.org/licenses/by/3.0/
#FullyChargedLive
#CircuitoftheAmericas
#Austin
As an Amazon Associate I earn from qualifying purchases. Amazon links help support this these videos.