Video by Biktrix via YouTube
Go to Source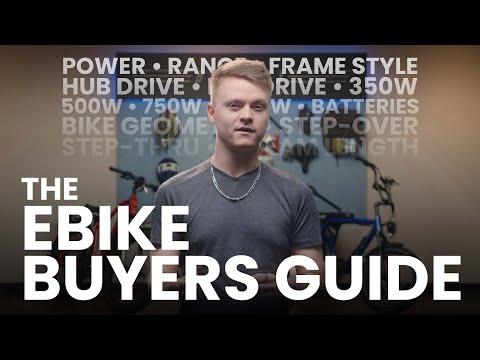 If you're unsure what electric bike to buy, this guide will answer all your questions! You'll learn exactly what to consider when purchasing an eBike. Here's what we cover:
00:00 – Introduction
00:57 – Measuring Your Inseam
01:55 – Bike Geometry, Frame Style & Finding the Right Fit
05:18 – How to Find Bike Geometry Information
06:40 – Motor Power & Type
08:04 – Acceleration Test
10:35 – Hill Climb Test
12:00 – Ease of Use/Hub Drive Vs. Mid-drive
13:00 – Battery Size & Range
13:46 – Riding Style
15:48 – Recap
About Biktrix:
Biktrix designs and manufactures high-quality electric bikes for customers around the world. Our eBikes are powerful, well-built, and highly customizable. Visit our website to discover the perfect electric bike for you!
Learn More:
www.biktrix.com (US)
www.biktrix.ca (CA)
MUSICBED SYNC ID: MB01TBAR4ANQN7Z
Go to Source
Author: Biktrix