Author: Electric Bike Report via YouTube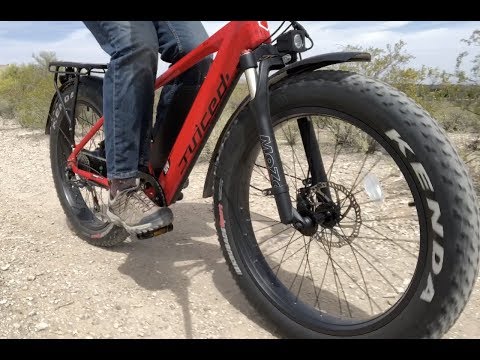 Full Review: https://electricbikereport.com/juiced-bikes-ripcurrent-s-electric-fat-bike-review-1/ The RipCurrent S is an interesting combination of fat tire (4″ wide) eBike with up to 28mph of pedal assist.
With its full assortment of accessories it is ready for the daily commute and adventure ride almost every kind of terrain and weather.
Just some of the highlights are high capacity lithium battery options, a 750 watt hub motor, suspension fork, hydraulic disc brakes, pedal assist & throttle, and much more.
The Juiced Bikes RipCurrent S pricing starts at $1,699 with free shipping (mainland U.S.) and they have a month payment options as well.
Full Review: https://electricbikereport.com/juiced-bikes-ripcurrent-s-electric-fat-bike-review-1/
Juiced Bikes RipCurrent S Electric Fat Bike Review | Electric Bike Report