UBER INVESTS IN DOCKLESS ELECTRIC BIKE SHARE COMPANY JUMP
Tony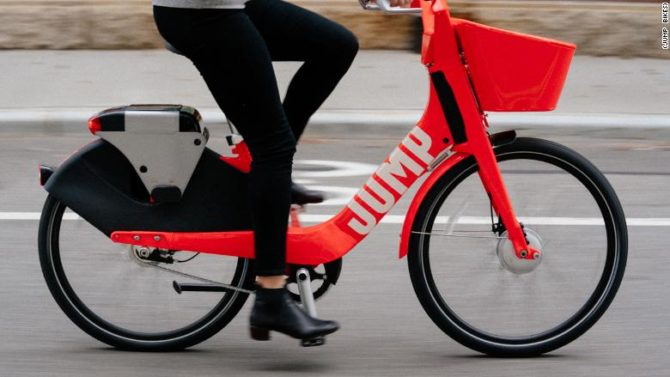 Uber is thinking beyond ride sharing. They recently announced that they are buying startup Jump Bikes to start offering bike-sharing as well.
Jump started as a dockless electric bike service in San Francisco and Washington. There are about 250 bikes in the Bay area. 100 Jump employees will join Uber according to an Uber spokesperson. Jump started in 2010 as Social Bicycles, starting as a bike seller, then operating its own fleets. Their dockless bikes allow them to use existing infrastructure, like bike racks.
Details of the buyout haven't been revealed, but as Techcrunch reported last week, Jump had been weighing weather to sell to Uber for $100 million+ or seek further venture capital.
It works via an app, just like using Uber, and it will show you where the closest bike is. It then assigns you a PIN that you enter to unlock the bike, you ride to your destination, lock the bike up via the built-in U-lock, then leave it for the next person. You're automatically charged based on use.
The post UBER INVESTS IN DOCKLESS ELECTRIC BIKE SHARE COMPANY JUMP appeared first on Electric Bike Action.
Welcome to America's first magazine about electric bikes