Author: Electric Mountain Bike Network via YouTube
Go to Source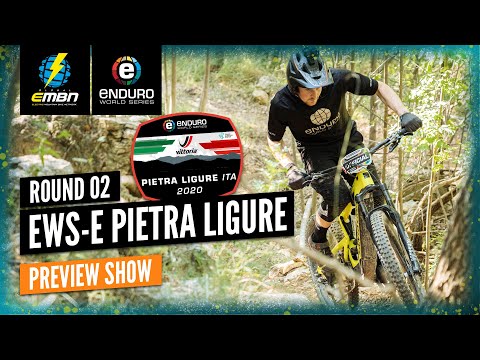 We're back with another EWS-E Preview Show to shed some light on the latest form of E-bike racing and give you some extra insight ahead of another action-packed round of racing! This week, we're in a new venue for both the EWS and its electric counterpart, Pietra Ligure. Being a stone's throw from the spiritual home of Enduro Racing, Finale, this Italian coastline paradise obviously has more than meets the eye, with coastal foothills packed with a thriving trail network to race on.
Thumbnail Photo: Duncan Philpott
Subscribe: http://embn.me/subscribenow
Our shop: https://embn.me/zl
With this round comes the unfortunate news that the Enduro World Series and EWS-E will conclude next week in Finale Ligure as it usually does. It's been a difficult 2020 for bike racing, but the decision to finish the season earlier than expected was not taken lightly. So, how are riders feeling, how are the tracks, and what will this weekends event look like? All questions that we're about to get stuck in to. Enjoy!
If you'd like to contribute captions and video info in your language, here's the link 👍 https://embn.me/zk
More videos…
Catch up with the Highlights from Zermatt: https://embn.me/E1Highlights 📹
Watch our editors choice right here: https://embn.me/EditorsChoice 📹
Music Licenced by Epidemic Sounds 🎵
Sun Melt Waves – Oman
Elude – Senchi
Heart & Soul (Instrumental Version) – Blood Red Sun
Ideas Too – Power Druid
In the Ruins of Etna – Trabant 33
Space Age Girl Machine (Instrumental Version) – Conditional
#EWSE #EWS #EMBN #EMTB #MountainBiking #eBiking #MountainBike #MTB #BikeLife #Cycling #Ebike
The Electric Mountain Bike Network (EMBN) is the world's leading electric mountain bike (eMTB) channel and community.
Dedicated to igniting your passion for eMTBs, EMBN delivers weekly original content to inspire you to take your riding further, faster – and with more fun.
Whether you live to conquer the techiest terrain – both up and down; to access and explore the beautiful backcountry; or simply to pack as much fun as you can into the precious riding time you have, EMBN is dedicated to covering eMTB from every angle.
From inspiring you to go electric – helping you understand what you need, where and how to ride to get the best from your eMTB experience, and more – through showcasing and exploring the latest, most innovative tech, empowering and entertaining features, to skills videos that help you progress and can tackle ever-more adventurous terrain, and much, much more.
Every week we bring you informative and entertaining videos on…
– The know-how…
– The skills…
– The tech…
– The inspiration…
…to go faster and explore more!
EMBN is mountain biking… fully charged: helping you go faster, further, and with more adventures than ever before.
Join the EMBN community:
Facebook: http://embn.me/facebook
Instagram: http://embn.me/instagram
Twitter: http://embn.me/embntwitter
Thanks to our sponsors:
Specialized: http://embn.me/specialized
Haibike: https://embn.me/haibike
Canyon: http://embn.me/canyon
Ergon: http://embn.me/ergon
Maxxis: http://embn.me/maxxis
Park Tool: http://embn.me/parktool
Garmin: https://embn.me/garmin
Muc-Off – https://embn.me/MucOff
Mavic Wheels: https://gmbn.eu/Mavic
Vittoria Tires EWS-E Pietra Ligure Preview Show | 2020 Enduro World Series Round 2