Author: Electric Mountain Bike Network via YouTube
Go to Source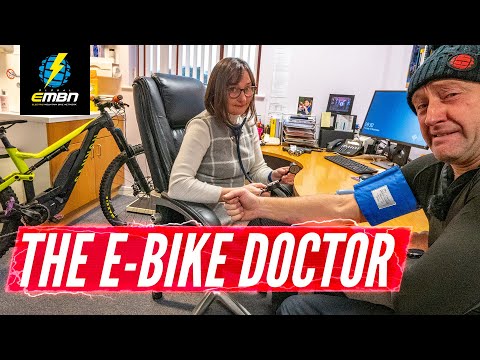 Steve joined Dr Rowena Christmas at her surgery in the rainy Wye Valley to accompany her for some of her regular community rounds that she makes week in week out… by E-bike! In the first of our features on E-bikes in the workplace, we follow the Doctor who takes the road less travelled, riding Singletrack to her appointments to get out of the car and help the environment.
Subscribe: http://embn.me/subscribenow
Our shop: https://embn.me/r9
Follow us on Instagram or Facebook! @emountainbikenetwork
If you'd like to contribute captions and video info in your language, here's the link 👍 https://embn.me/r8
#embn #mountainbiking #mountainbike #mtb #bikelife #cycling #ebiking #ebike #emtb
Watch more on EMBN…
📹 Watch the EMBN Editor's Choice Playlist here: https://embn.me/EditorsChoice
🎵 Music – licensed by Epidemic Sound
Daydream – Luwaks
Mountain – Twelwe
Blossoming Tree – Wanderer's Trove
Stupid Lies – Luwaks
A Little Closure (Instrumental Version) – Deanz
Ocean Waves – Phello
Submit your content here:
https://upload.embn.com/
The Electric Mountain Bike Network (EMBN) is dedicated to igniting your passion for electric mountain bikes (eMTBs) by taking your riding further, faster and further than ever before.
EMBN is dedicated solely to covering eMTB from every angle: from demystifying electric mountain biking, to inspiring you to go electric, helping you understand what you need, where and how to ride, and how to get the best from your eMTB experience.
Every week, of every month we bring you videos on…
The know-how…
The skills…
The tech…
The inspiration…
…to go faster and explore more!
EMBN is mountain biking… fully charged: the same thrilling freedom – only faster, going further, and more liberating than ever before.
Join the EMBN community:
Facebook: http://embn.me/facebook
Instagram: http://embn.me/instagram
Twitter: http://embn.me/embntwitter
Thanks to our sponsors:
Specialized: http://embn.me/specialized
Haibike: http://embn.me/haibike
Canyon: http://embn.me/canyon
DT Swiss: http://embn.me/dtswiss
POC: http://embn.me/poc
Ergon: http://embn.me/ergon
crankbrothers: http://embn.me/crankbrothers
Maxxis: http://embn.me/maxxis
Park Tool: http://embn.me/parktool
Garmin: https://embn.me/garmin