Author: Electric Mountain Bike Network via YouTube
Go to Source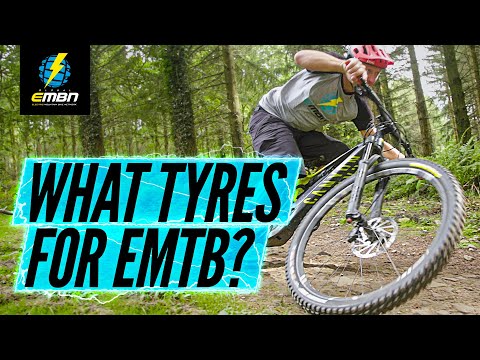 Width, weight, compound and tread, there's an almost endless array of tyre options from an increasing number of reputable tyre manufacturers. In this video, we use our tyre sponsor, Maxxis, as an example to demonstrate just how much difference the rubber you choose makes when it comes to a timed downhill run.
Subscribe: http://embn.me/subscribenow
Our shop: https://embn.me/of
If you'd like to contribute captions and video info in your language, here's the link ? https://embn.me/oe
Watch more on EMBN…
How do you get more range? ? https://embn.me/getmorerange
Which motor works best for you? ? https://embn.me/hubvsmid
? Music – licensed by Epidemic Sounds
Lucid Dreaming (Instrumental Version)
Zeros (Instrumental Version) – Sven Karlsson
Velvetine – Ballpoint
I Know We Gotta Get It (Instrumental Version) – Wellmess (2)
Submit your content here:
https://upload.embn.com/
The Electric Mountain Bike Network (EMBN) is dedicated to igniting your passion for electric mountain bikes (eMTBs) by taking your riding further, faster and further than ever before.
EMBN is dedicated solely to covering eMTB from every angle: from demystifying electric mountain biking, to inspiring you to go electric, helping you understand what you need, where and how to ride, and how to get the best from your eMTB experience.
Every week, of every month we bring you videos on…
The know-how…
The skills…
The tech…
The inspiration…
…to go faster and explore more!
EMBN is mountain biking… fully charged: the same thrilling freedom – only faster, going further, and more liberating than ever before.
Join the EMBN community:
Facebook: http://embn.me/facebook
Instagram: http://embn.me/instagram
Twitter: http://embn.me/embntwitter
Thanks to our sponsors:
Specialized: http://embn.me/specialized
Haibike: http://embn.me/haibike
Canyon: http://embn.me/canyon
DT Swiss: http://embn.me/dtswiss
POC: http://embn.me/poc
WD40: http://embn.me/wd40
Ergon: http://embn.me/ergon
crankbrothers: http://embn.me/crankbrothers
Maxxis: http://embn.me/maxxis
Park Tool: http://embn.me/parktool
Garmin: https://embn.me/garmin