Author: Addmotor electric Bikes via YouTube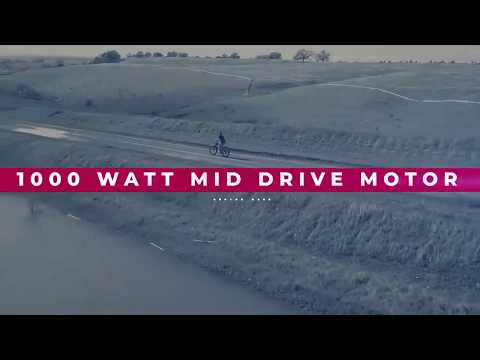 *Addmotor MOTAN Electric Bike Bicycle 1000W Mid Drive M5800
*This 1000W Electric Bike fit for 5'6″-6'8″ and max weight 350 Lbs.
*The Eco-friendly swagger is 100% electric and emissions free, saving both your wallet and the environment.
*Bafang 48V 1000W geared mid drive motor,which peak can go up to 1455 watt and max torque is 160N.m.
*The middle motor is taking into account both riding conditions and your pedaling power, and makes you feel very comfortable.
*3 Working Mode: Normal Bike, E-bike and pedals assisted bicycle.Enjoy your ride with any mode!
Addmotor MOTAN Electric Bike Bicycle 1000W Mid Drive M5800