Adventuring with Kenny Smith
Sean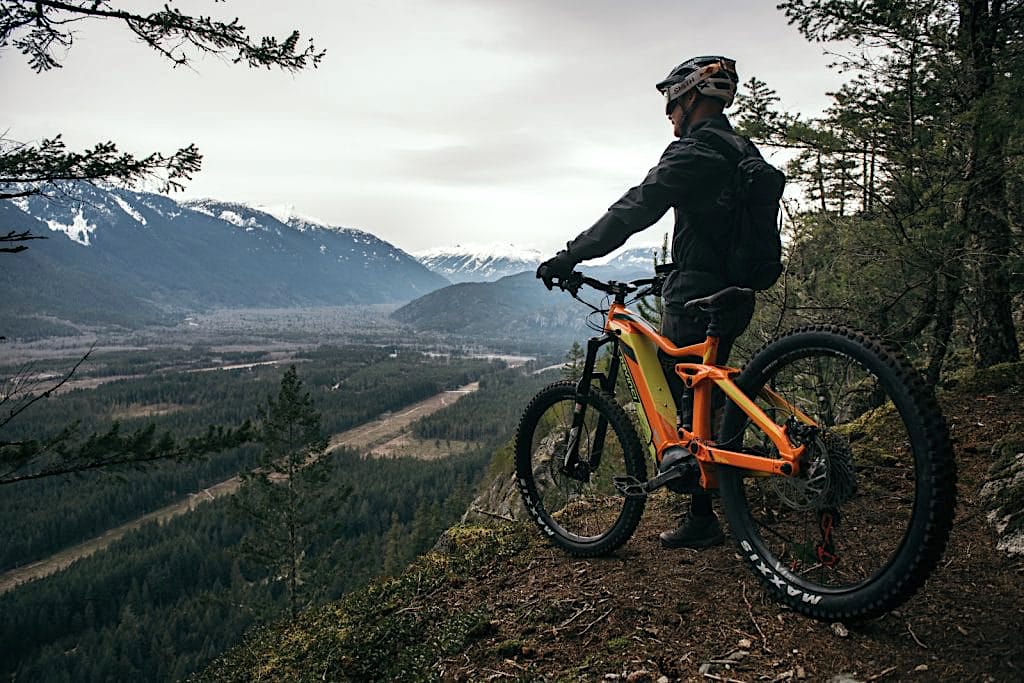 We all know that Shredbassador Kenny Smith is a creature of the mossy and the misty. Immersed in his preferred Squamish, British Columbia habitat, he continues to pioneer some of sketchiest, must-stick lines in the rainforest. Since Kenny's so comfortable with the guinea-pigging program, we recently sent him Devinci's new AC/ E-MTB to test-drive across some teet-kicking terrain. The outcome's been nothing short of electric.
– Kenny Smith
"When asked if I wanted to give the new Devinci E-bike a ride I was pretty fired up, especially with all the hype and hate around E-bikes."
As soon as I got on the bike I was instantly blown away at the torque. I immediately just wanted to see what could be climbed and how fast I could make it up my local ascents. I don't want to say it's effortless climbing, I still ride at the same cadence, it's just that I'm covering over twice as much ground by basically doubling my vertical and speed. Coming from a DH/Freeride background, I'm pretty fired up at how fast I can make it up the hill.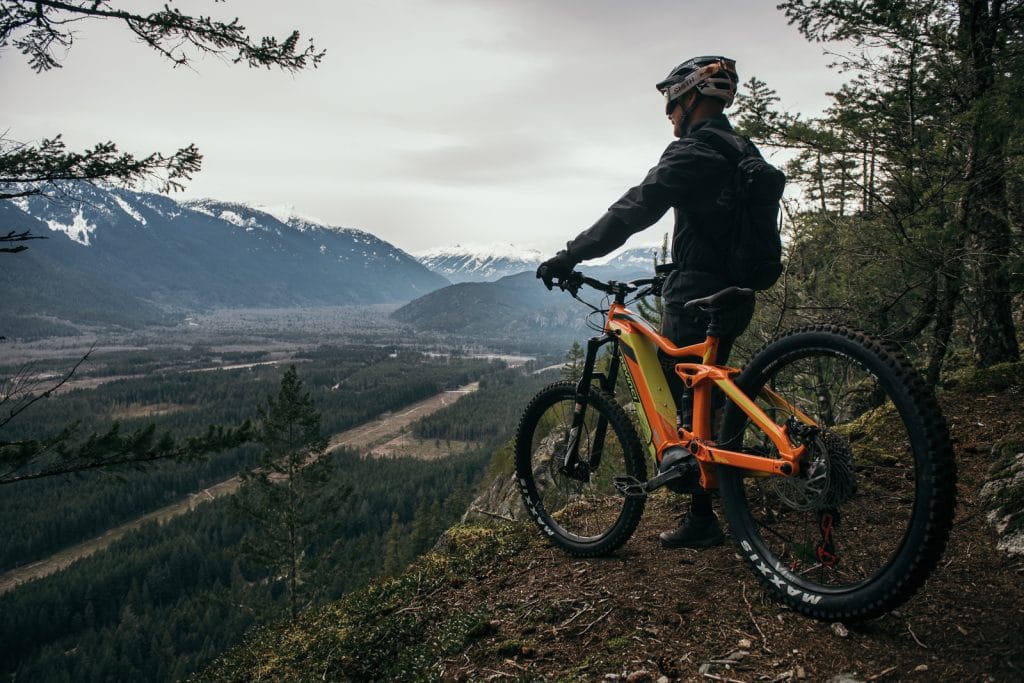 At 180mm of travel, this thing feels more like a DH bike than a trail bike. Inspired by the Spartan, the E-bike was pretty easy for me to jump on and feel comfortable. Almost immediately I was airing into the same squirrelly lines as any other day. The bike is so capable and stable. I haven't walked away from a line because I'm on an E-bike. So far it has been able to handle anything I've thrown at it.
"It has allowed me to shuttle myself, no trucks or chairlifts, just get on the bike and go. I can ride the up the hill faster than driving my truck up in 4low, with no wear and tear on my truck, and I don't need a shuttle driver. An hour climb on the Spartan gets me to some great trails and into an amazing trail network, but an hour climb on the E-bike gets me to the top of the mountain. If I only have an hour or two after a long day to slide in a ride, it's hard not to grab the E-bike when it gives me two laps for the price of one."
"I love all aspects of mountain biking; long climbs, long descents, and sketchy lines. The E-bike is just another realm to explore. I just wish more of my friends would get them. "
-Kenny Smith
---
THERE ARE SO MANY WAYS TO GET ELECTRIC BIKE ACTION
The post Adventuring with Kenny Smith appeared first on Electric Bike Action.
Welcome to America's first magazine about electric bikes
Adventuring with Kenny Smith