Author: Pedego Electric Bikes via YouTube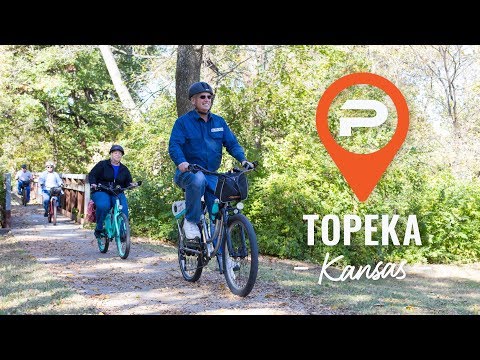 Visit: https://pedegoelectricbikes.com/dealers/topeka/ Topeka, one of the most bicycle friendly cities in Kansas, welcomed Pedego Topeka in July, 2017!
Owners Dana and Chuck Towle are bringing their new love of Pedego Electric bikes to the Kansas. Dana has knee issues that made riding a normal bike nearly impossible. Chuck's heart issue in 2016 made climbing hills on a normal bike difficult. They discovered Pedego Electric Bikes and now want to share the fun with the many others that thought cycling was no longer an option.
Pedego Topeka is providing bike sales and rentals to everyone who is looking to add fun to the lives! Travel Topeka on a rental bike and you'll be hooked on a new lifestyle.
With the addition of a Pedego Electric Bike to your life, many bike trails are open for YOU to ride! Pedego's PedalSense technology gives rider that bump of help at five different power levels.
Ride, ride more often, and ride farther than you ever thought you could.
Come and see us on at Barrington Village, just west of 29th and I-470, take a ride through Topeka and start a new chapter in your life!