Author: Electric Bike Report via YouTube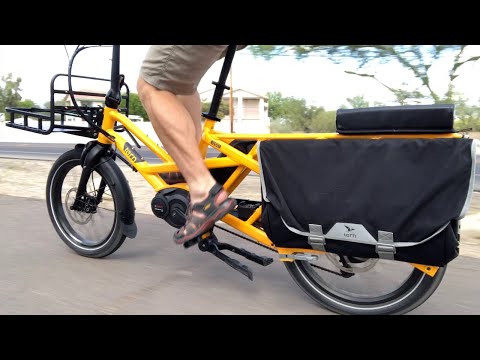 Full Review: https://electricbikereport.com/tern-gsd-s00-electric-cargo-bike-review-part-1-pictures-specs/ With its focus on being compact and versatile, the GSD is designed to handle almost anything and Get Stuff Done!
The GSD eCargo fits many rider sizes, it's very maneuverable, and it becomes even more compact for storage & transport.
There are many cargo accessories options for carrying gear & kids and the sturdy MultiTruss frame can handle up to ~370 pounds of total load (rider + cargo).
A quality component spec is highlighted by the Bosch Performance CX mid-drive with a dual battery option, enviolo CVT hub, Magura MT5 hydraulic disc brakes, Schwalbe tires, and a full accessory package.
Full Review: https://electricbikereport.com/tern-gsd-s00-electric-cargo-bike-review-part-1-pictures-specs/
Tern GSD S00 Electric Cargo Bike Review | Electric Bike Report