Author: Fast Electric Bike via YouTube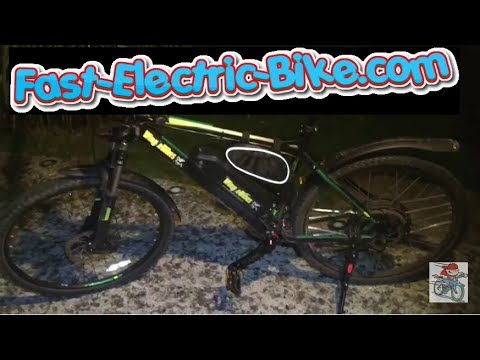 I serviced this bike which is only a few weeks old, its basically a Carrera bike from Halfords with a rear wheel conversion kit on.
Thing is it had a 9 speed wheel before and now is 7 speed and they didn't even bother to change the shifter. That's really bad considering the price. Also the left crank kept falling off because it couldn't be done up tight or the pedal sensor would rub on the frame. Instead of making it fit properly they sold it like this which is terrible service. I modified the plastic pick up to fit the crank properly so the crank could be done up tight.
This is the first Wing Ebike I have serviced and what a disappointment. They are clearly not bike mechanics or they would sort these issues before selling the bike. Not recommended. But the bike is self is really powerful and fast but just not well put together.
1700w 48v Wing EBike 48v Ebike service and review