"Music to My Ears": Infinity LS featured in The Mail on Sunday
volt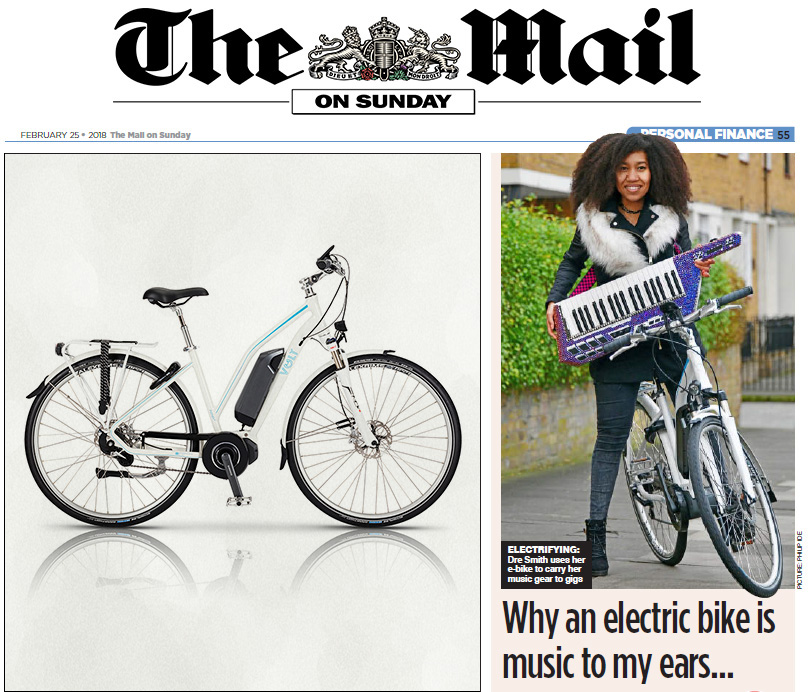 If you read The Mail on Sunday last week, you might've caught the story of Dre Smith, a musician who used to struggle with carrying her equipment across London—before converting to an e-bike, that is!
The 27-year-old, who uses the stage name Dregas, found that taxi and public transport expenses quickly added up. She decided to invest in a VOLT™ Infinity LS to help her travel in style.
"It's the only way to travel—enabling me to avoid traffic jams when in a car while also keeping me fit as I do a lot of pedalling," she explained. "But with a guitar strapped to my back and carrying a keyboard, I do often need electric help."
At £100 a month, the pedelec created the perfect solution for both her budget and her fitness.
"It seems expensive but £100 a month was what I was paying on public transport and taxis to get around town with my music equipment."
With its sophisticated Shimano STEPS pedal assist, the electric bike made tough commutes to her gigs a thing of the past. Now, Dre breezes past city traffic, guitar and all.
Read the full story below. Book a test ride to try out the Infinity LS for yourself.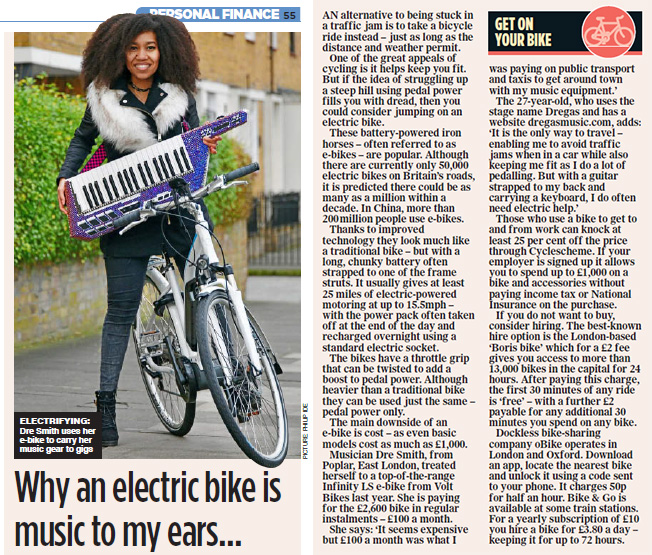 The post "Music to My Ears": Infinity LS featured in The Mail on Sunday appeared first on Volt News.
Latest Ebike News, Reviews and Announcements
"Music to My Ears": Infinity LS featured in The Mail on Sunday