Author: QULBIX Performance Electric Bikes via YouTube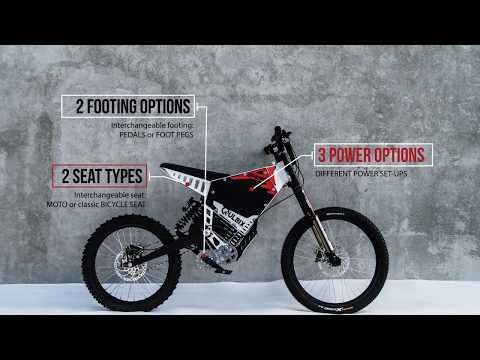 This video shows key features of Q140MD Core performance electric bike.
QULBIX Q140MD PERFORMANCE E-BIKE
High performance e-bike with central gravity placed ideally between front and rear wheel.
Key features:
– Centralised mass
– Minimised unsprung mass
– Overdrive gear system for high speed pedalling
– Ride stability & manoeuvrability
– Different chainwheel sizes available to determine bike's end speed
– Easy to change rear tire
– Modularity: moto vs. bicycle seat; pedals vs. foot pegs
The Core can be pedalled up to full speed which will increase bike's range. It's ideal for steep and demanding off-road terrains. It can be modified in many ways to keep up with your riding needs.
Q140MD Core set-up #1 includes a 72V 20Ah battery pack.
Q140MD Core set-up #2 includes a 72V 30Ah battery pack.
Q140MD Core set-up #3 includes a 48V 20Ah battery pack.
More info at: https://www.qulbix.com/qulbix-products/qulbix-e-bikes/q140md-core-performance-ebike
/Music by jeremiahhorner / Pond5 /
Qulbix Q140MD Core Introduction Video