Author: The New Wheel Electric Bikes via YouTube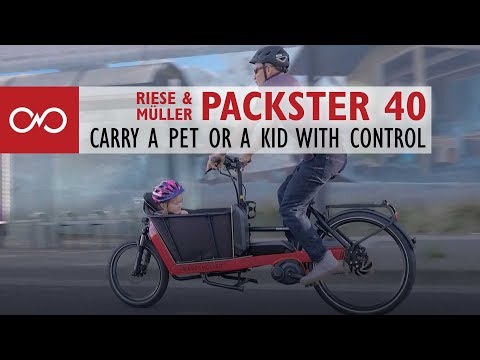 A Capable, Compact Front-Loader
Front loader cargo bikes are incredibly useful for hauling bulky items and heavy loads. The downside is that they are large, making them more cumbersome in some cases. 
The Packster 40 is a compact front loader that magically manages to minimize compromises on carrying capacity.
Review: Riese & Müller Packster 40 Electric Bike