Sherborne Times Tests the VOLT™ Burlington
volt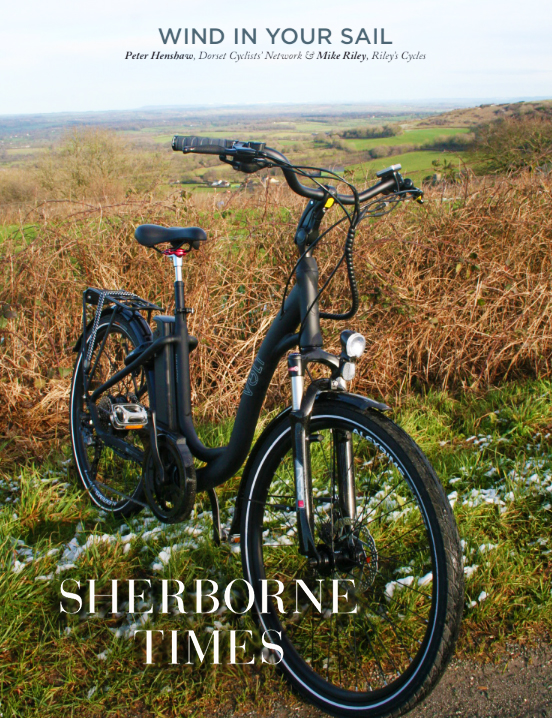 After traversing the steepest hills in Dorset, it wasn't long before Sherborne Times' Peter Henshaw was a believer in the power of an e-bike.
"I can't think of any parts of the county that can really be described as flat, or even flattish," he wrote.
"Perfect country, in other words, for an electric bike, because one of the biggest attractions of adding an electric motor to pedal power is that the battery helps you waft up hills without so much as breaking sweat."
The climbs proved no problem for our VOLT™ Burlington.
"It turned out to be a cinch, partly because the wind was now behind me, mostly because I'd put the VOLT™ in automatic mode, so it zoomed up the hill as if it wasn't there."
With a range of assistance levels, the ride is customisable from start to finish. Peter found that the ebike remained powerful despite the chilly weather. 
"Fortunately, the Burlington, along with every other Volt, has a choice of four power levels to cope with this sort of thing. Or you can leave it in automatic, which gives full boost the whole time."
Read his full article below. Book a test ride to check out the Burlington for yourself.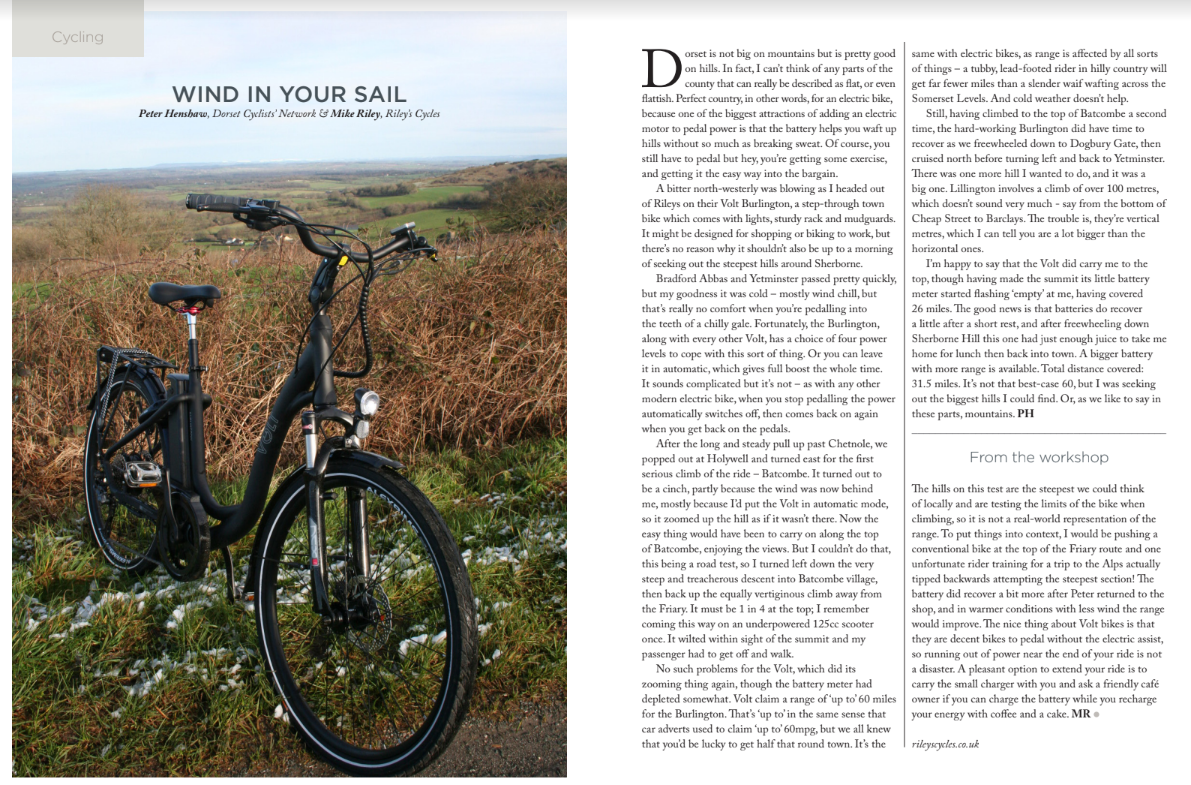 The post Sherborne Times Tests the VOLT™ Burlington appeared first on Volt News.
Latest Ebike News, Reviews and Announcements
Sherborne Times Tests the VOLT™ Burlington