Shop Stop: Propel Electric Bikes
Sean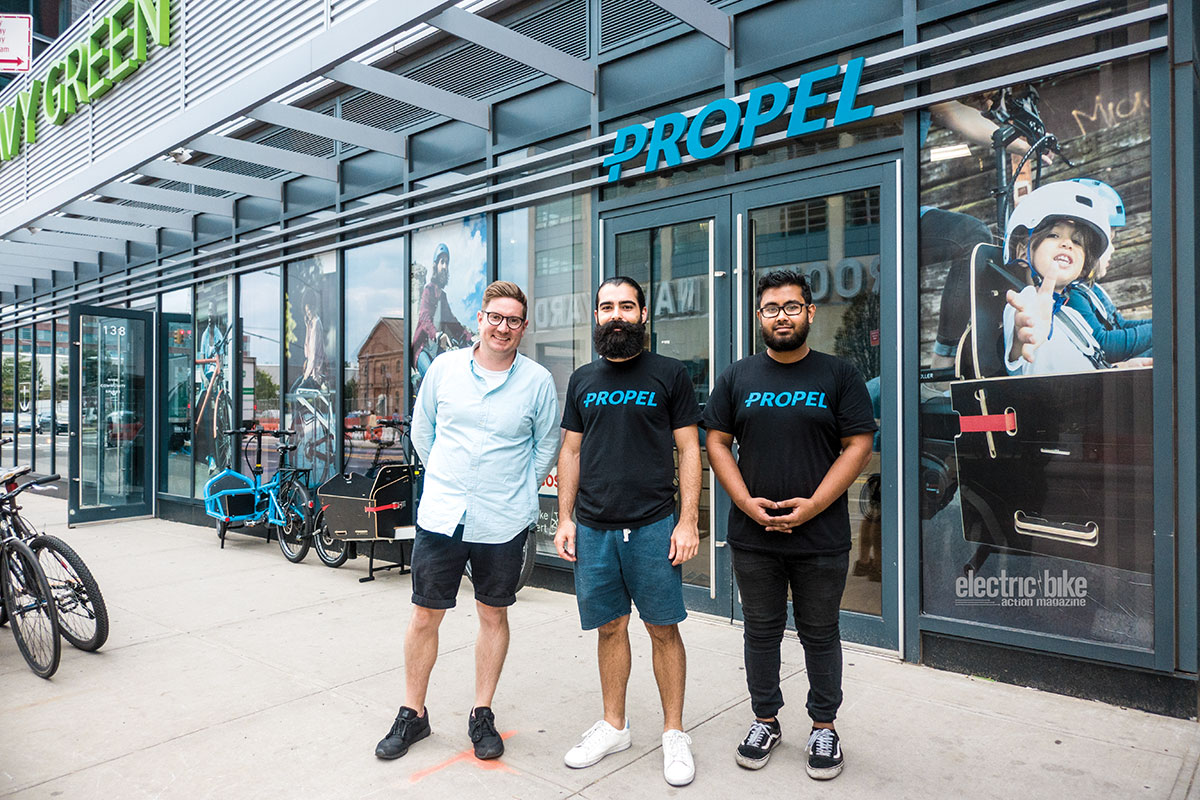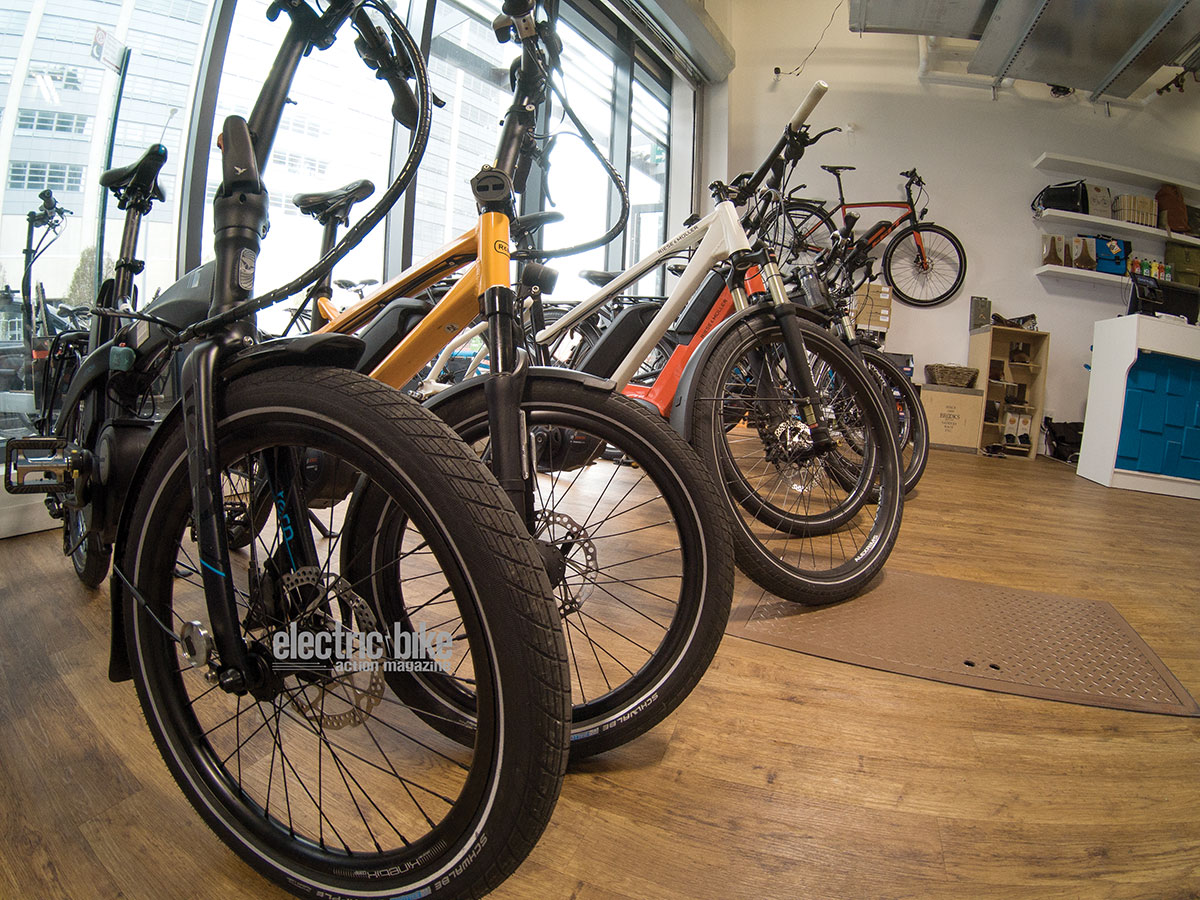 Chris Nolte grew up in Long Island, New York. He was always into bikes. His work ethic began at age 13 when he'd tag along with his dad who was a manufacturer's rep in the sporting goods industry. He worked in retail as he got older, including working at a garden shop where he learned a lot about retail marketing.
In the early 2000s he joined the military and served in Iraq and Kuwait driving big fuel trucks. His back was injured in an accident, seriously diminishing his mobility. When he returned home, he found that he wasn't able to effectively work at the garden shop, so he had to reinvent himself and went back to school and studied computer science. While at school in 2011, he started a web design business. It took off, and he designed over 100 websites from a small industrial space.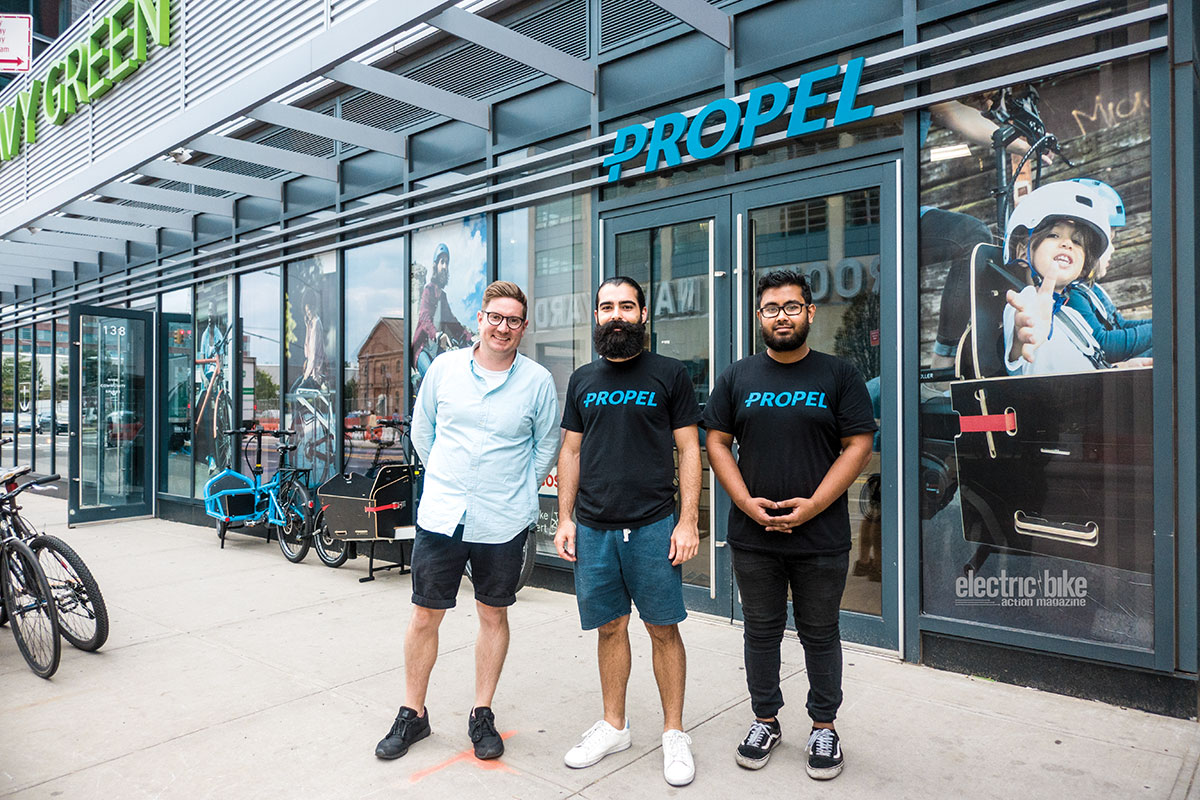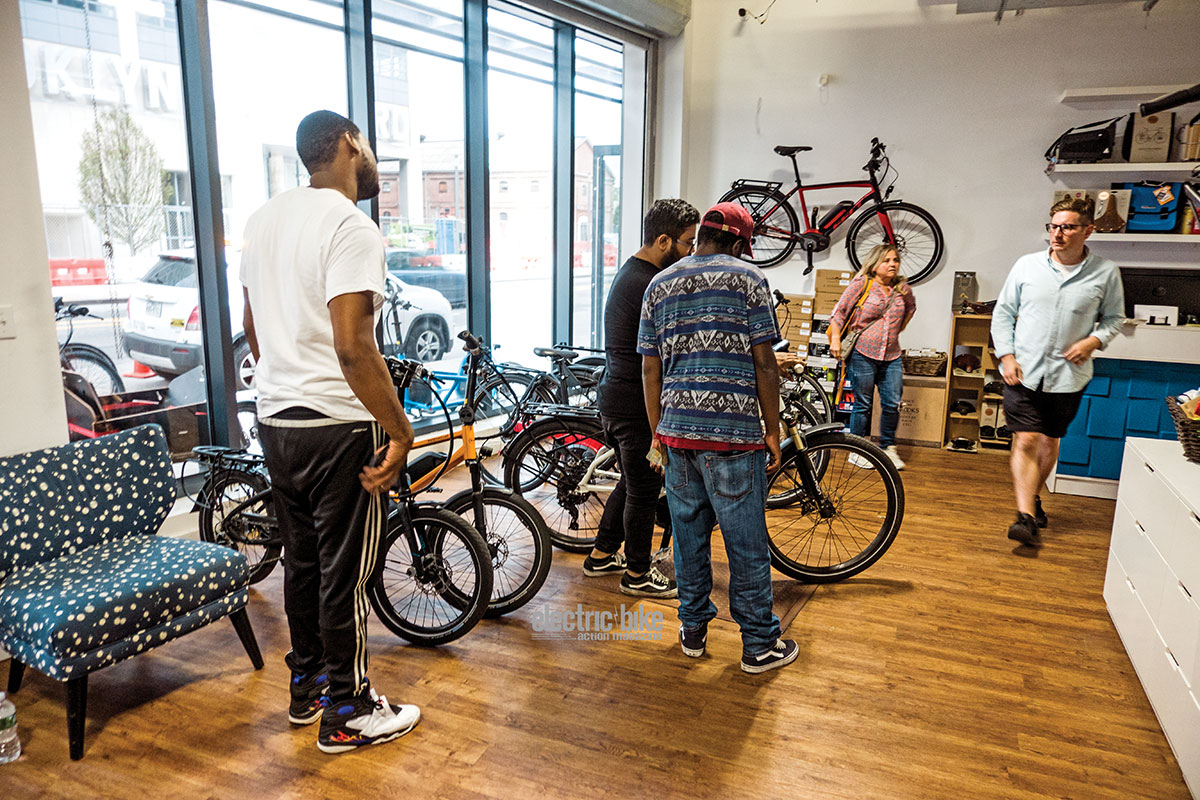 Around the same time, Chris discovered electric bikes online and found them so fascinating that he ended up building his own. Since this got him back on a bike for the first time since his injury, he was inspired. He set up a very unusual bike shop; it was on the second floor of an industrial building, a "showroom" as he called it. He immediately had an online presence, but if customers wanted to come to the showroom, it was by appointment only.
MILLION-DOLLAR IDEA
His knowledge of selling, both retail and online, served him very well. In his first year he had $50,000 in sales. A year later he moved to a larger space down the hall and he did $150,000 in sales. By 2013 he was doing $350,000 a year in sales and moved to a small warehouse. But that wasn't his dream. The dream was to have a real bike shop in the city.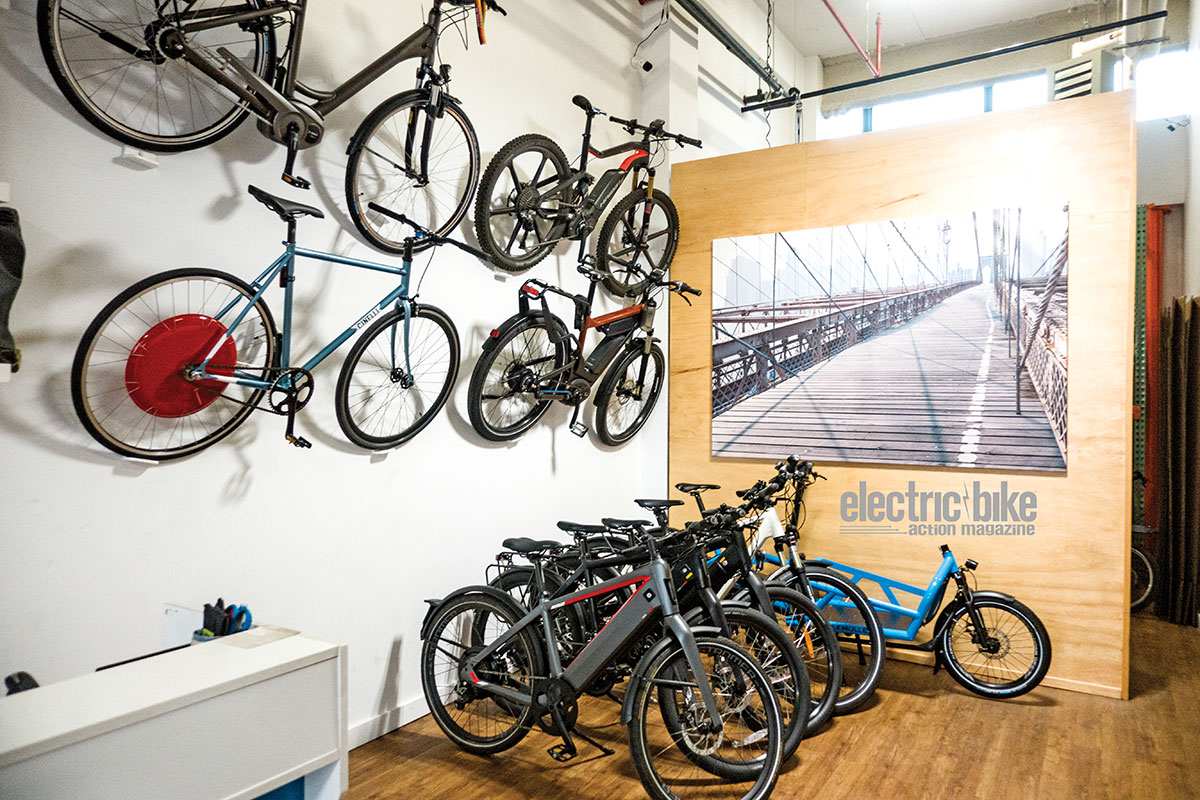 Riding down Flushing Avenue in Brooklyn one Sunday on the bike path, he passed by the Brooklyn Navy Yard, which was being transformed into office buildings and the area was being gentrified. He felt at home here and saw a for-lease sign on a building that looked about right. All it took was one phone call to the listing agent and Chris had his shop!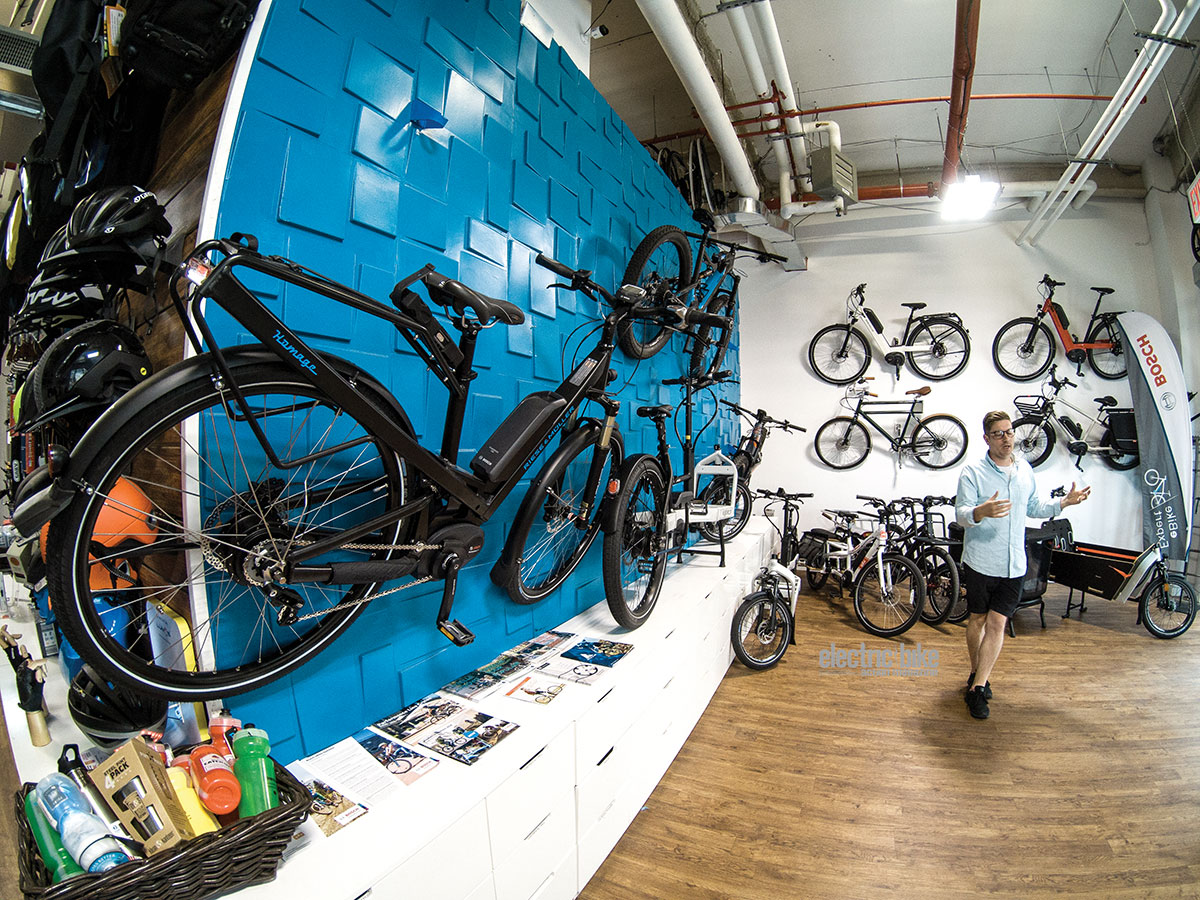 By the time Propel Electric Bikes opened in June of 2015, Chris' e-bike business had hit $1 million in sales. Things were looking great! However, in December of that year, the police department came in and cited him $25,000 for selling electric bikes in the city. He had well researched it and knew the law, which clearly stated that electric bikes with throttles are explicitly against the law but pedal-assist-only bikes are not. As it turned out, all of the bikes Chris carried were pedal assist only.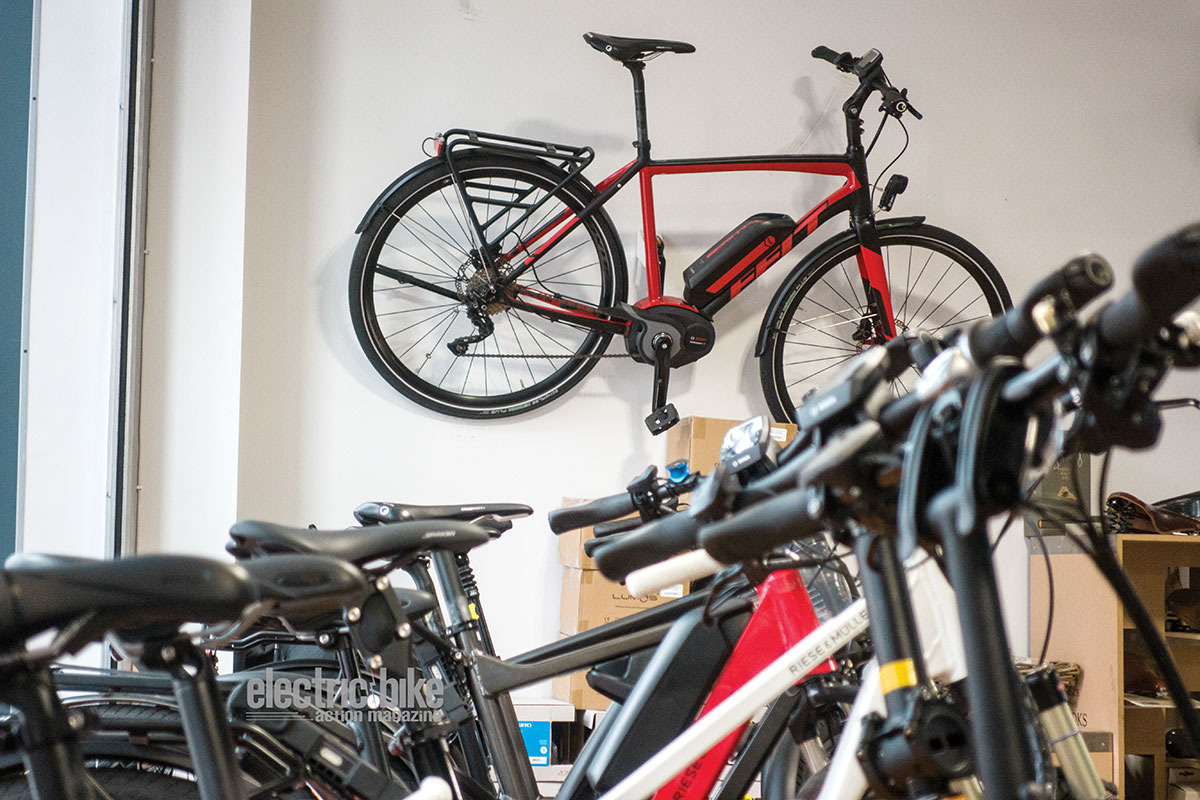 After talking to enough officials, all the way up to the mayor's office, he eventually had the fines dropped. Shortly thereafter he was cited again by authorities who didn't know the actual law. This time he took the case to court to set a precedent to avoid it from happening again. Beyond his own troubles, Chris also went to the state capitol to talk with legislators to help clarify the laws and ensure that electric bikes are kept legal.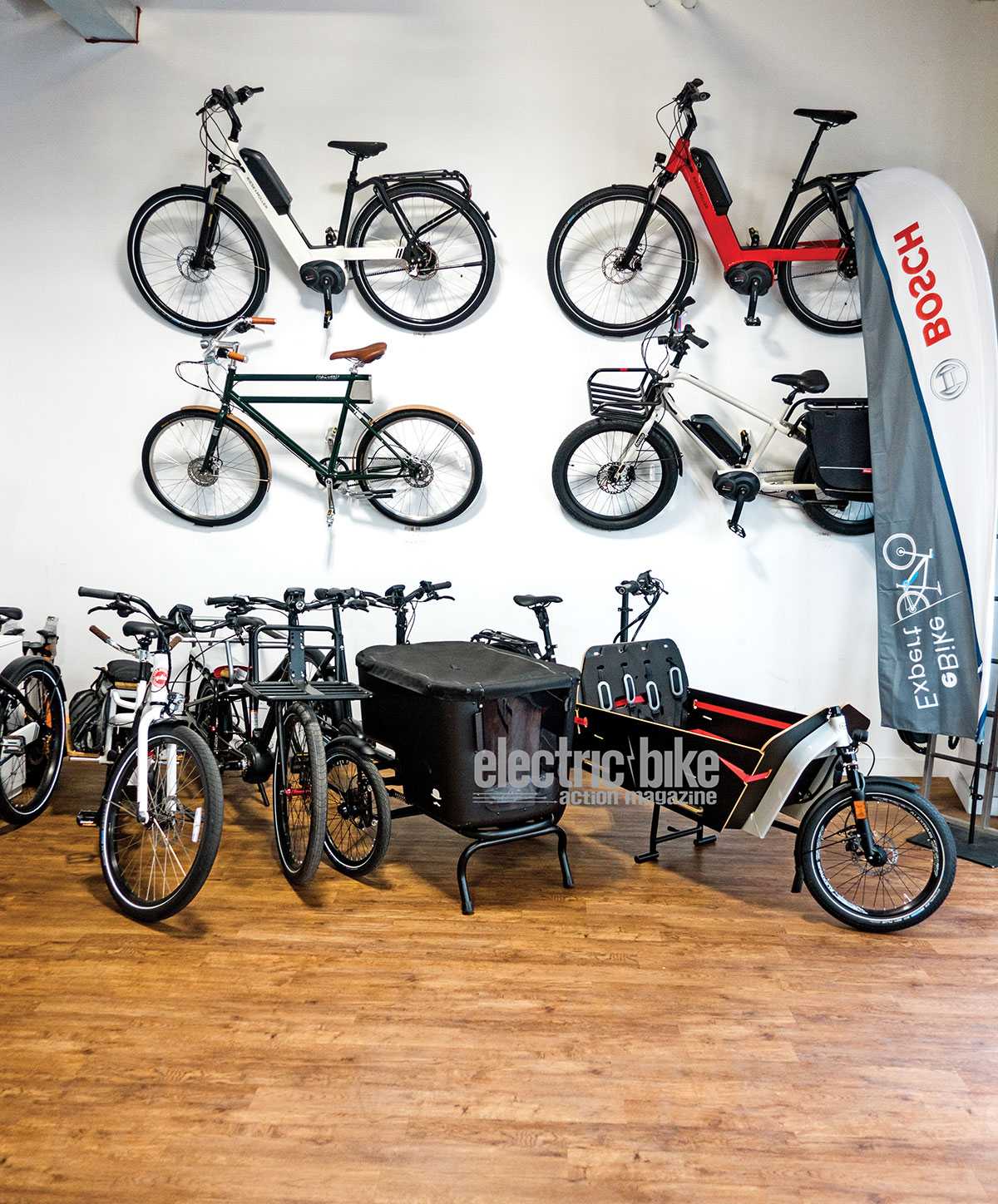 FASTEST WAY AROUND
Nolte let us borrow a couple of bikes to ride around the city. We covered more of Brooklyn and Manhattan in those few hours than we did in the rest of the week using other forms of transportation—from trains to cabs to ride shares. We were the only ones we saw on legal electric bikes, as all the other bikes we saw were used by delivery people and all were using throttles. The rest of the city was filled with bikes, though, and plenty of bike lanes. There are so many cyclists now that it's very safe, as the rest of the slow-moving traffic (cars and trucks) is very aware that bicyclists are around.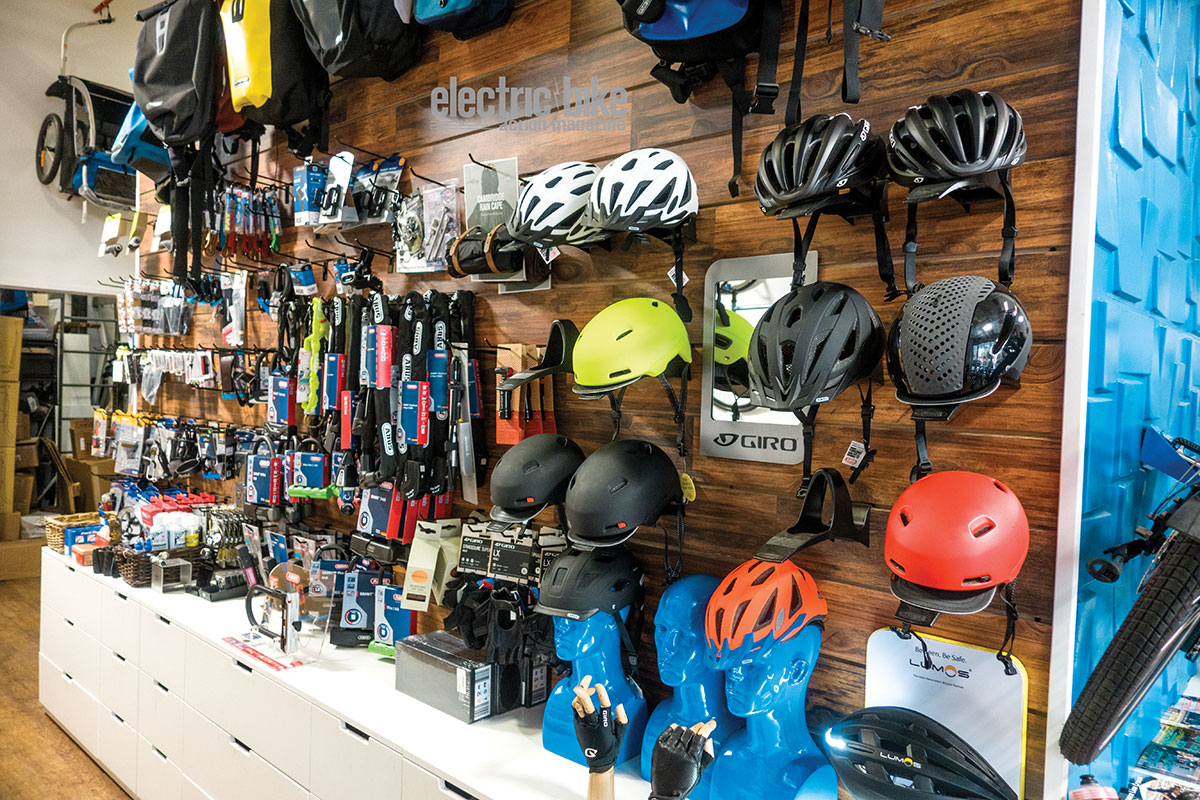 LEARNING FROM OTHERS
The Propel shop doesn't operate like a regular bike shop. Sure, they sell bikes and they repair them, but they carry higher-end brands. Early on, Nolte decided to limit the number of brands he carries, including which brands of motors. Most everything Propel sells has a Bosch motor on it—from Bulls to Haibike to Riese & Müller. Nolte goes to Eurobike every year and thought Riese & Müller's Delite, the full-suspension urban bike, would be a great bike for the rutted, bumpy, imperfectly paved streets of New York. He's the one that convinced the brand to enter the U.S. market.
"They pattern their service more after a car dealership than that of a bike shop."
Propel has the best selection of Riese & Müller bikes we've ever seen, as well as a great selection of other bikes and accessories. They have big cargo bikes and other interesting types of bikes that allow them to help customers find the exact right bike for their needs. People fly or drive in from hours away for the service they get, and Nolte even delivered a bike to a customer in Connecticut right before we arrived. They pattern their service more after a car dealership than that of a bike shop. Because the bikes are generally more expensive than regular bikes, customers have a right to expect that higher level of service.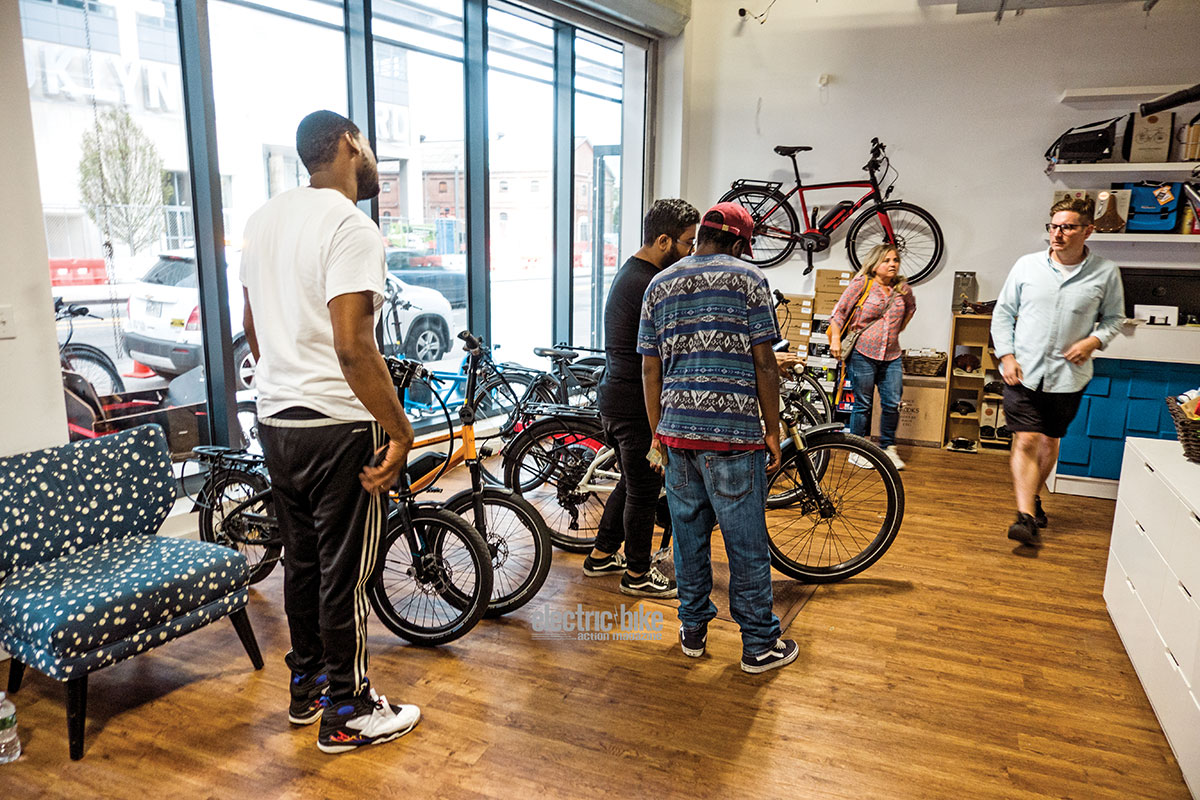 It's a cool store in a rapidly improving area of Brooklyn with great shops and food all around, and Propel is full of people passionate about electric bikes and getting everyone on them.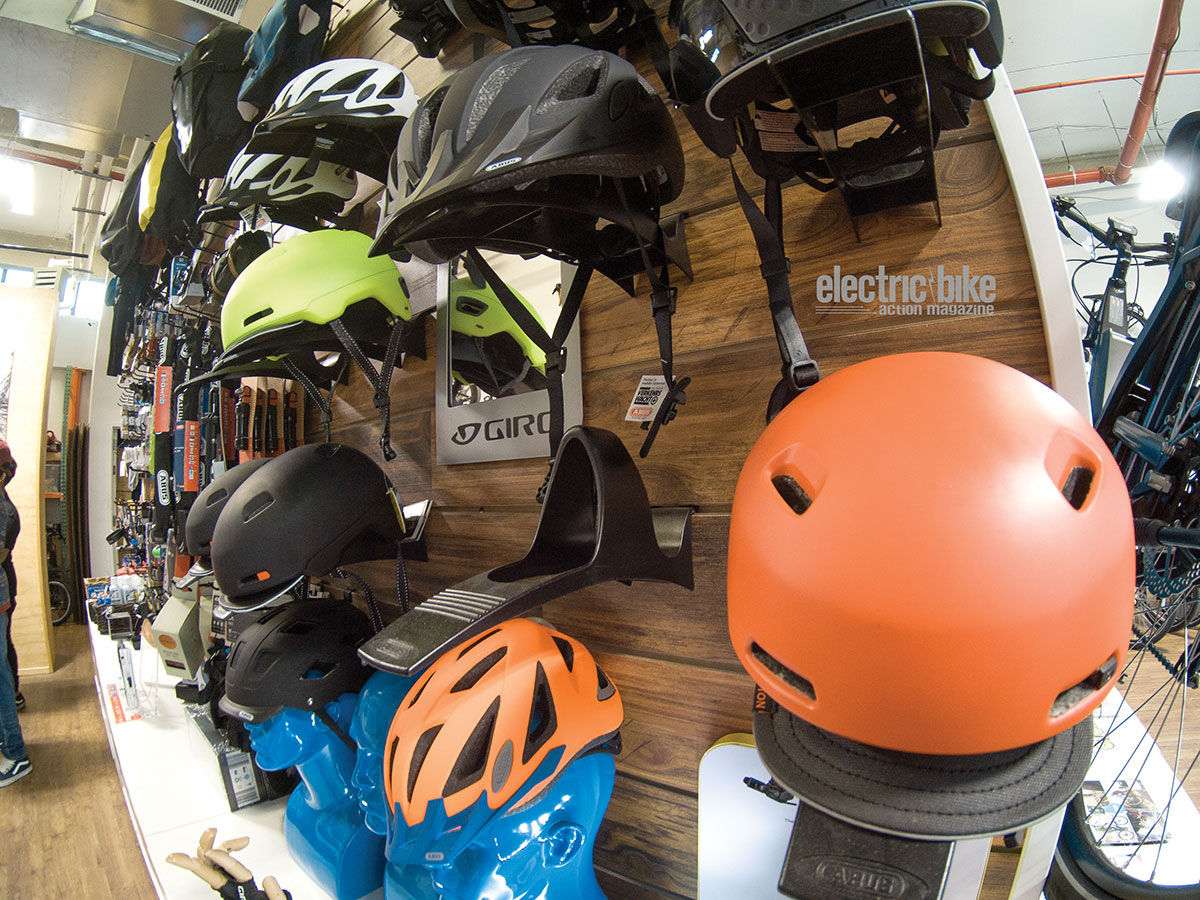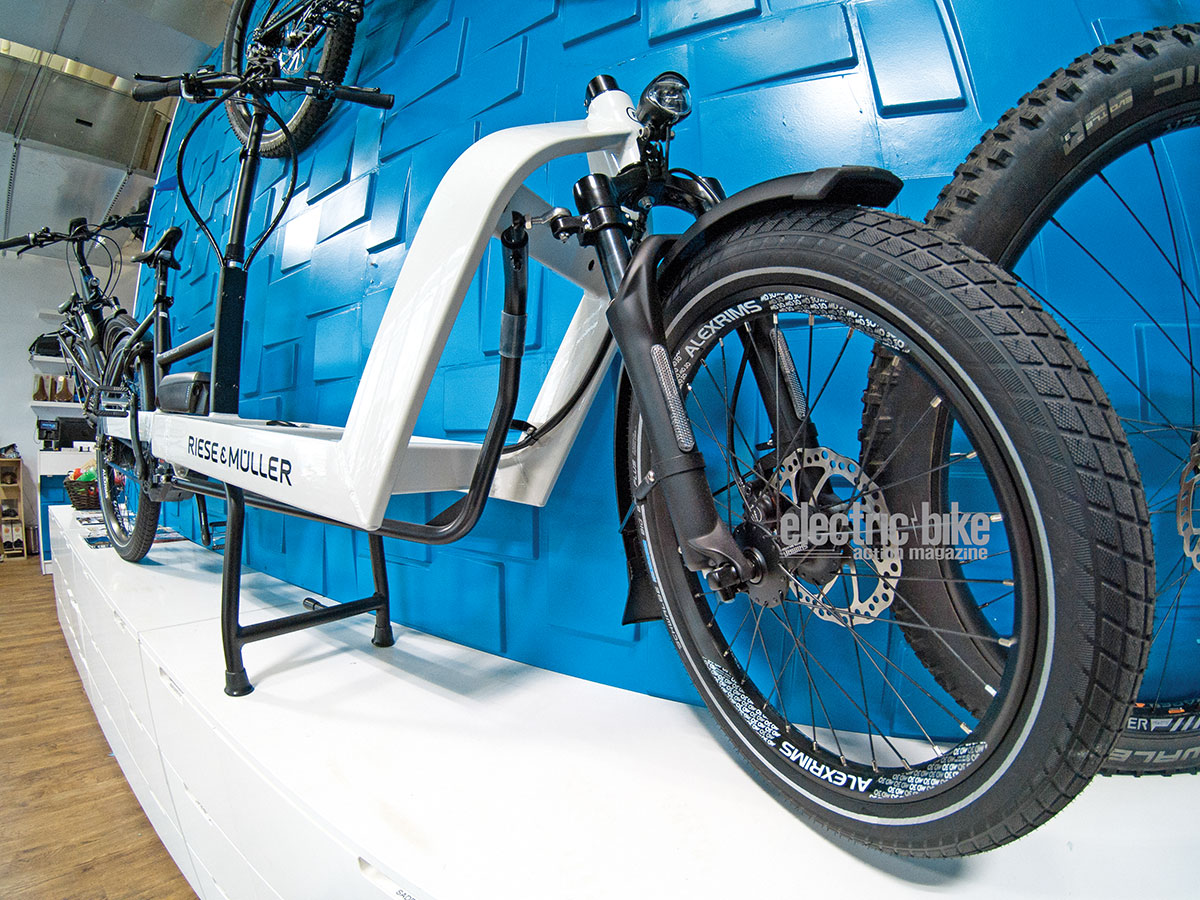 If you find yourself in New York City, you can drop in at Propel Bike at 134 Flushing Avenue, Brooklyn, New York 11205.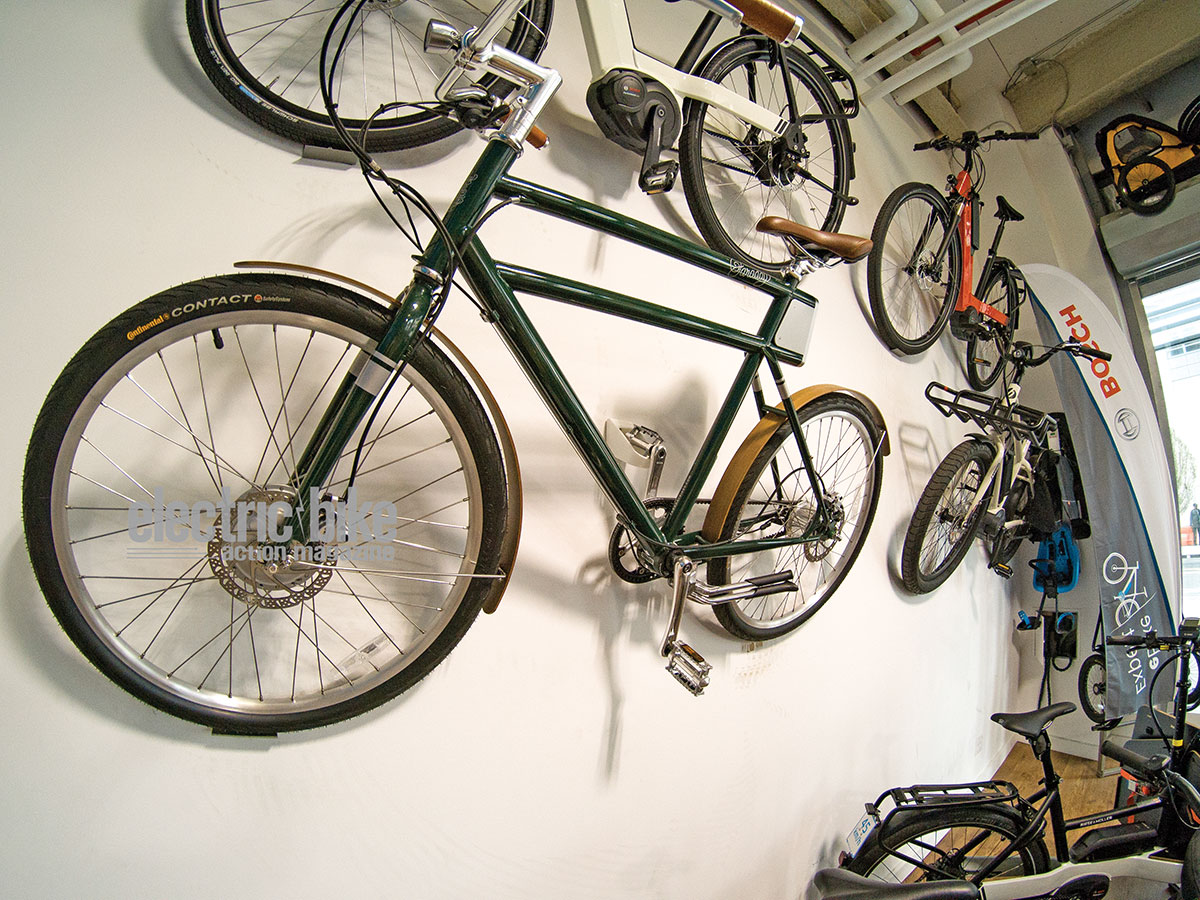 ---
THERE ARE SO MANY WAYS TO GET ELECTRIC BIKE ACTION
The post Shop Stop: Propel Electric Bikes appeared first on Electric Bike Action.
Welcome to America's first magazine about electric bikes
Shop Stop: Propel Electric Bikes