SHOP STOP: SAND, SUN, SURF AND E-BIKES
admin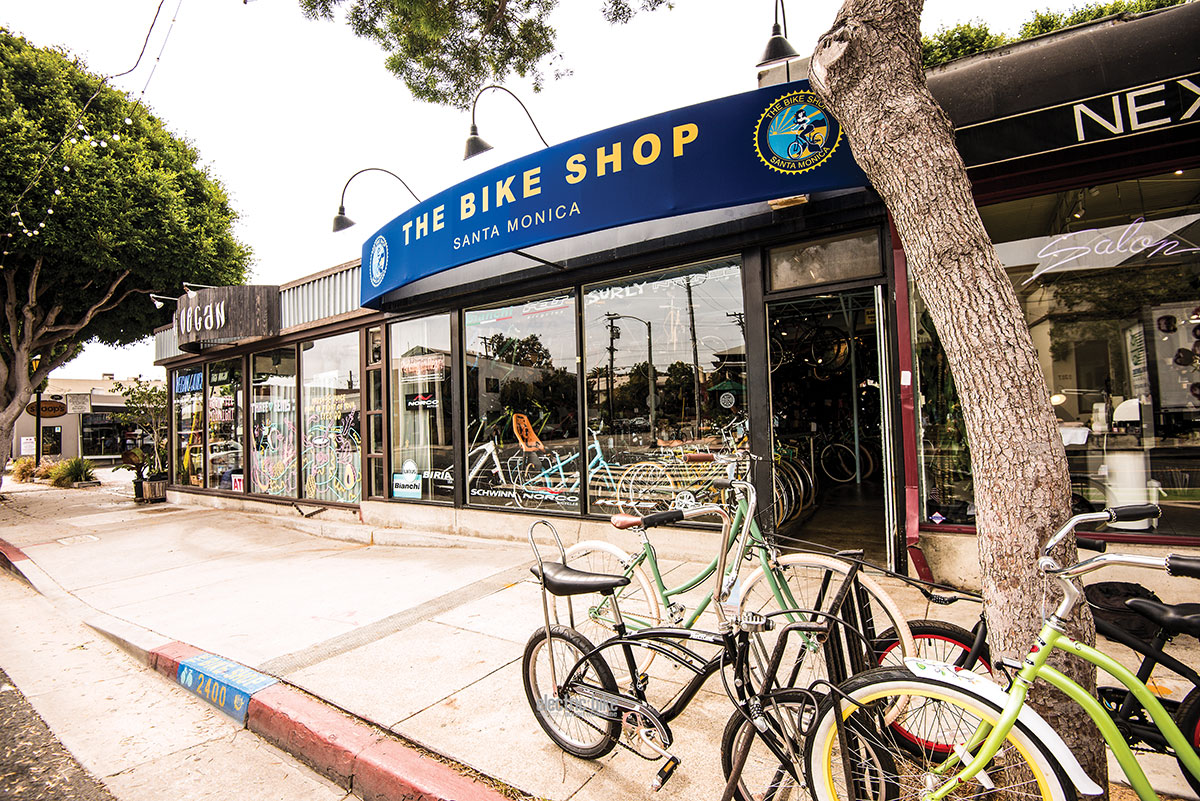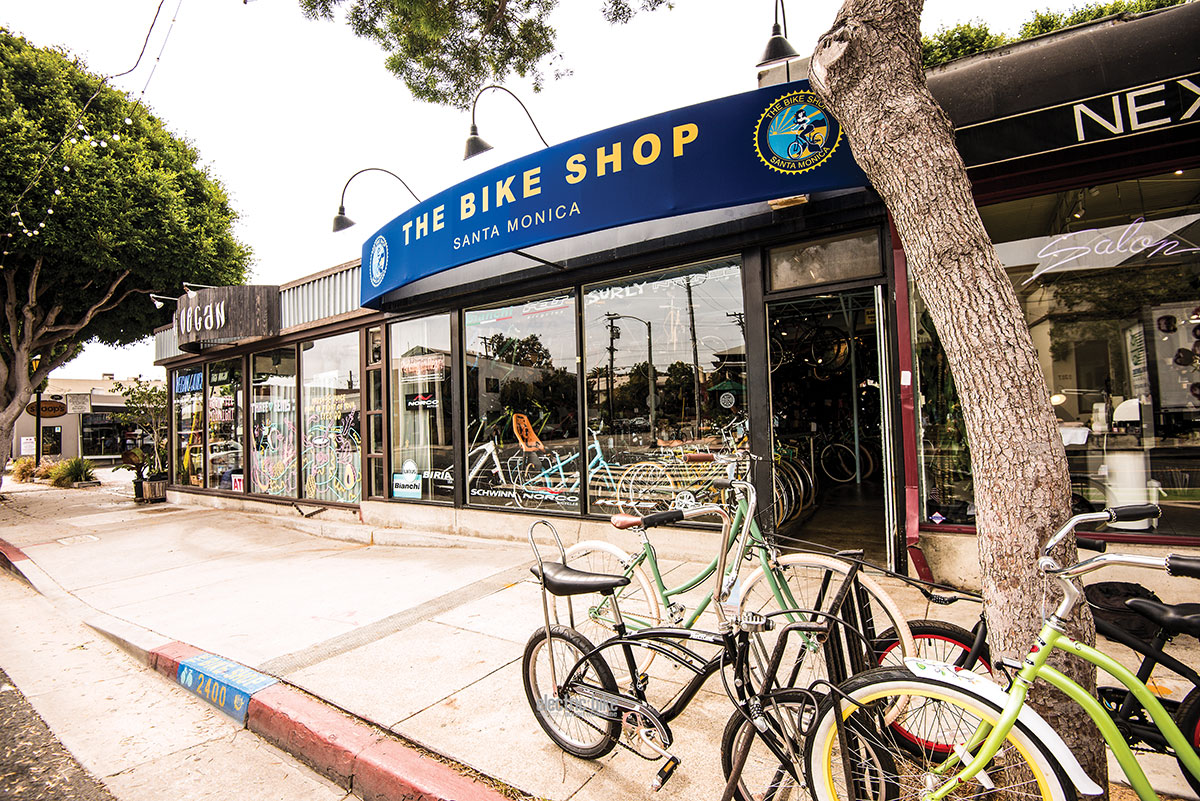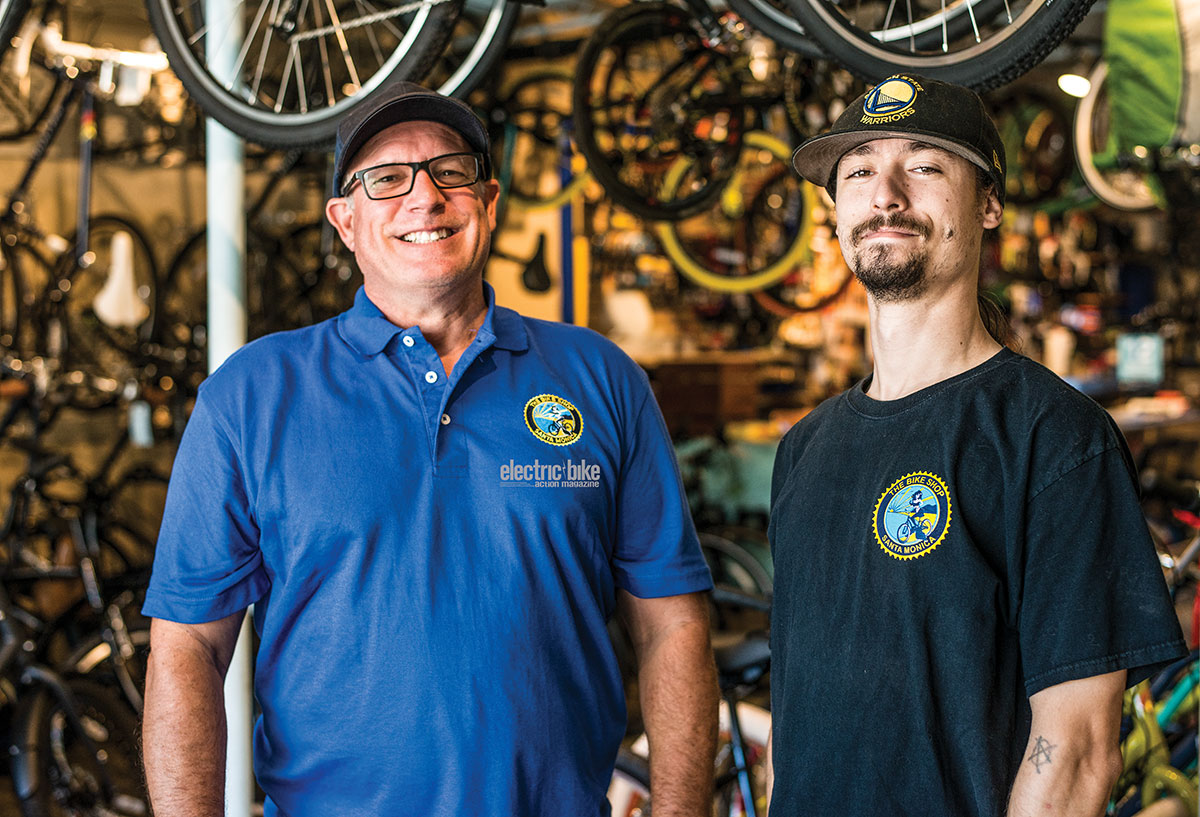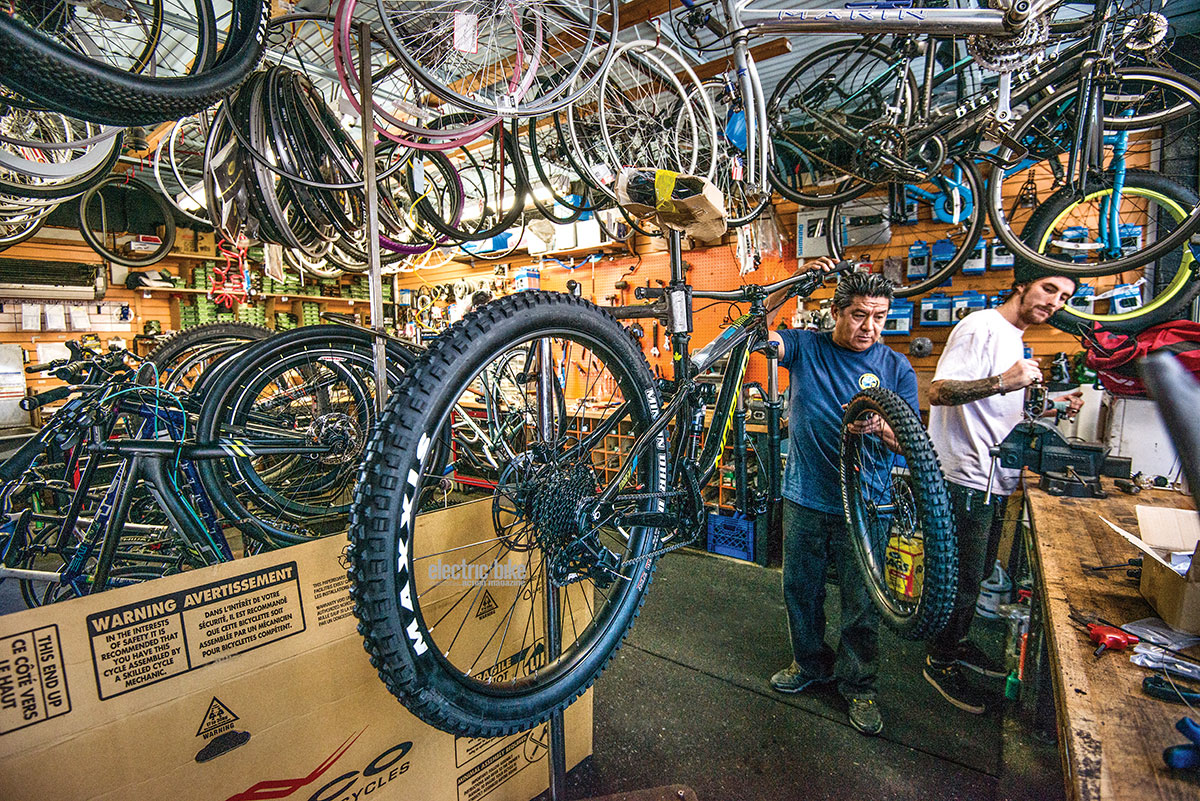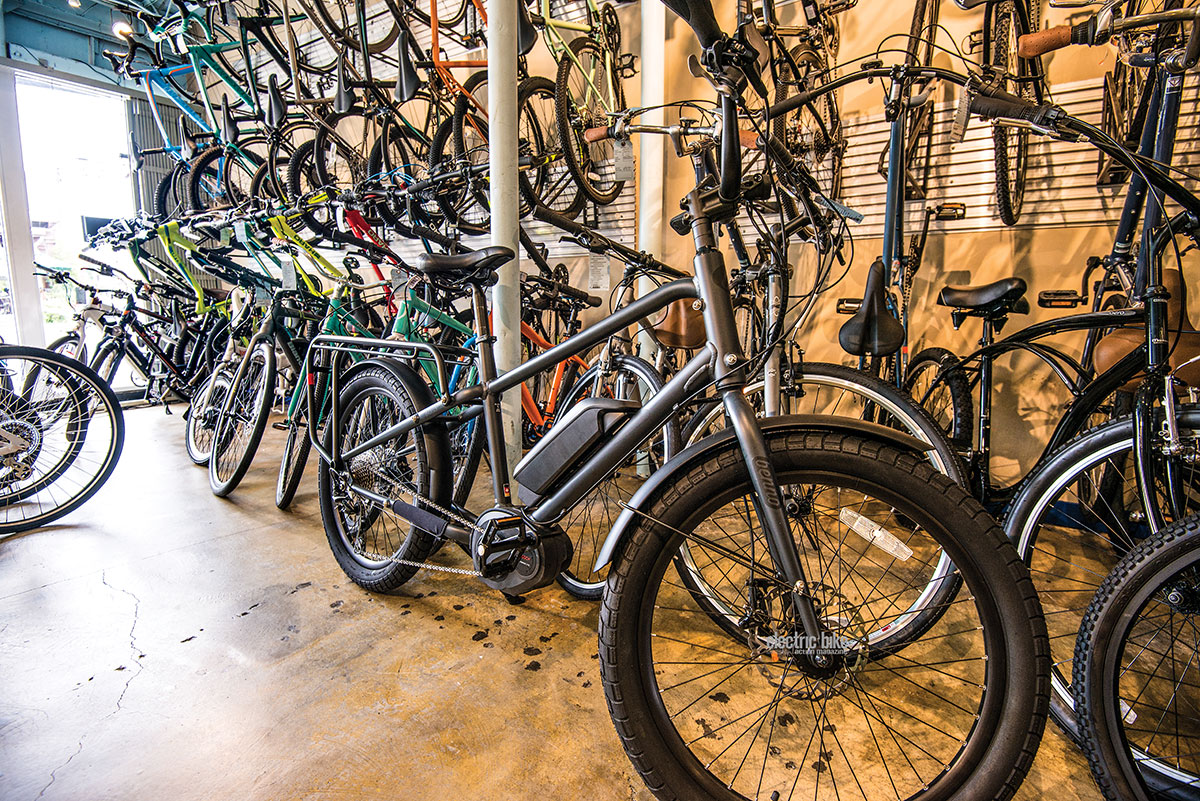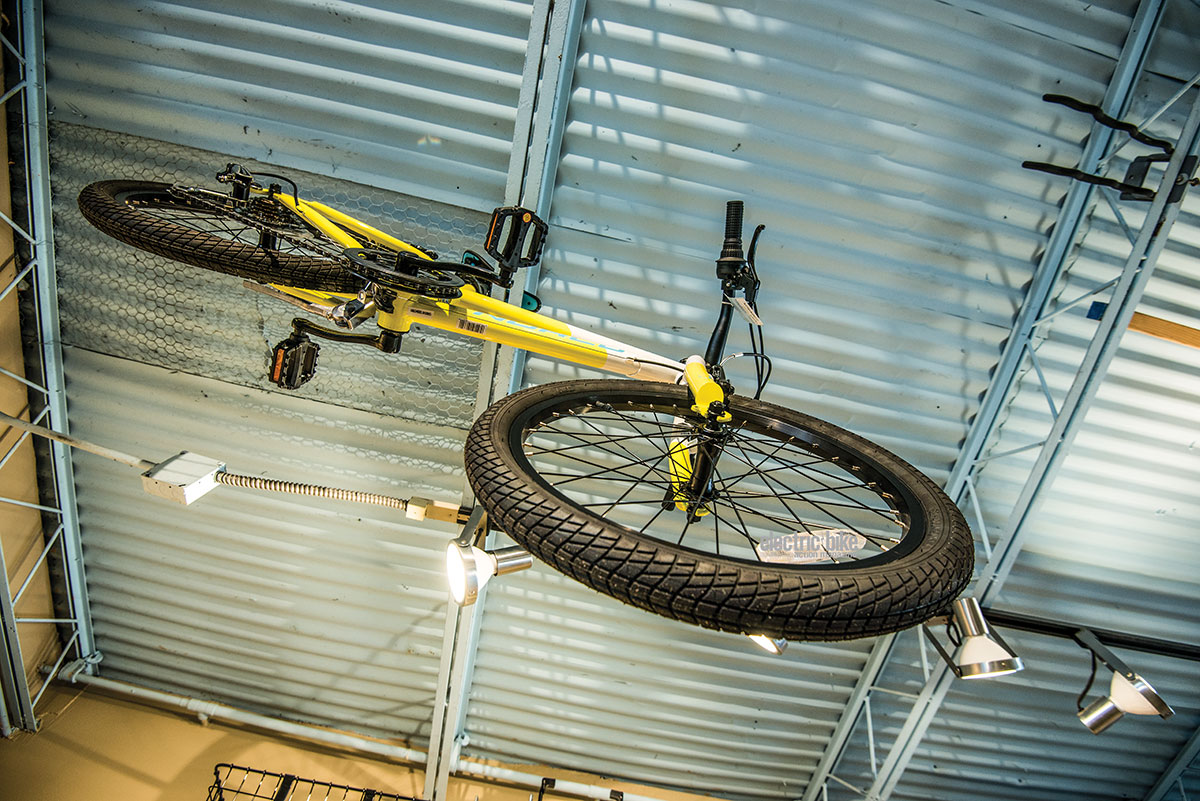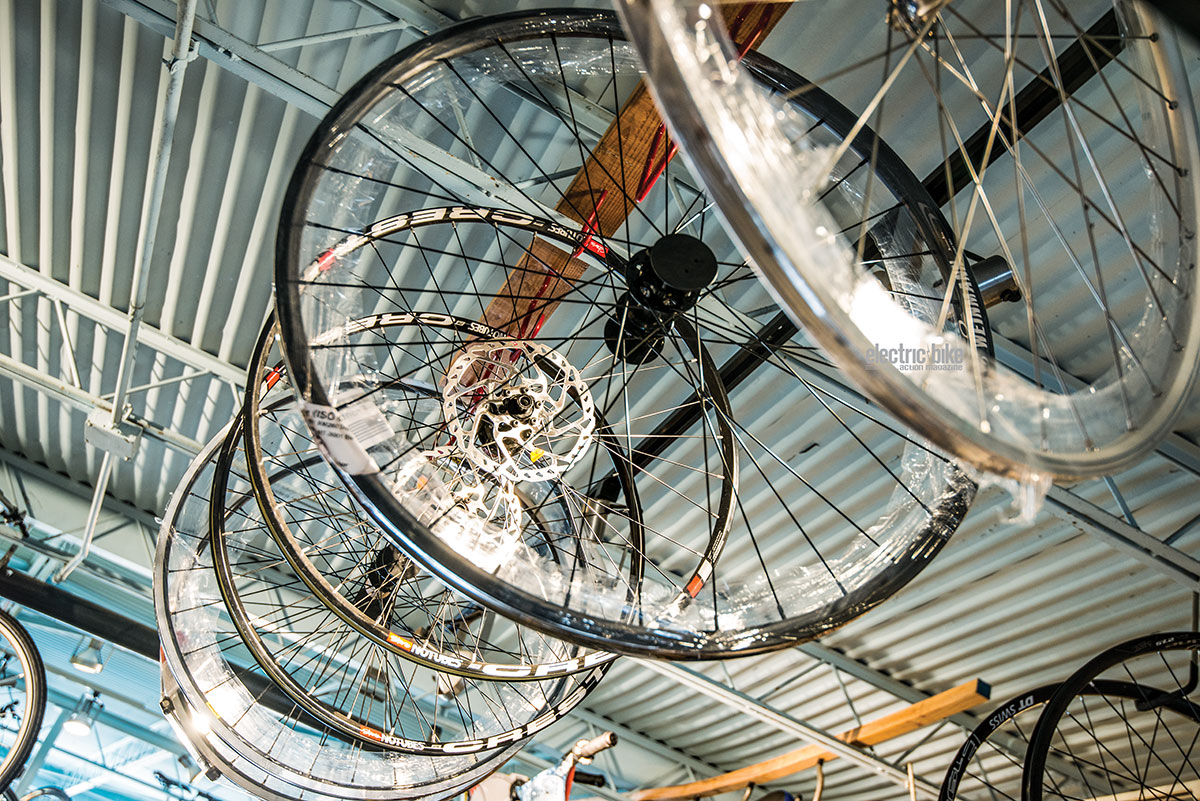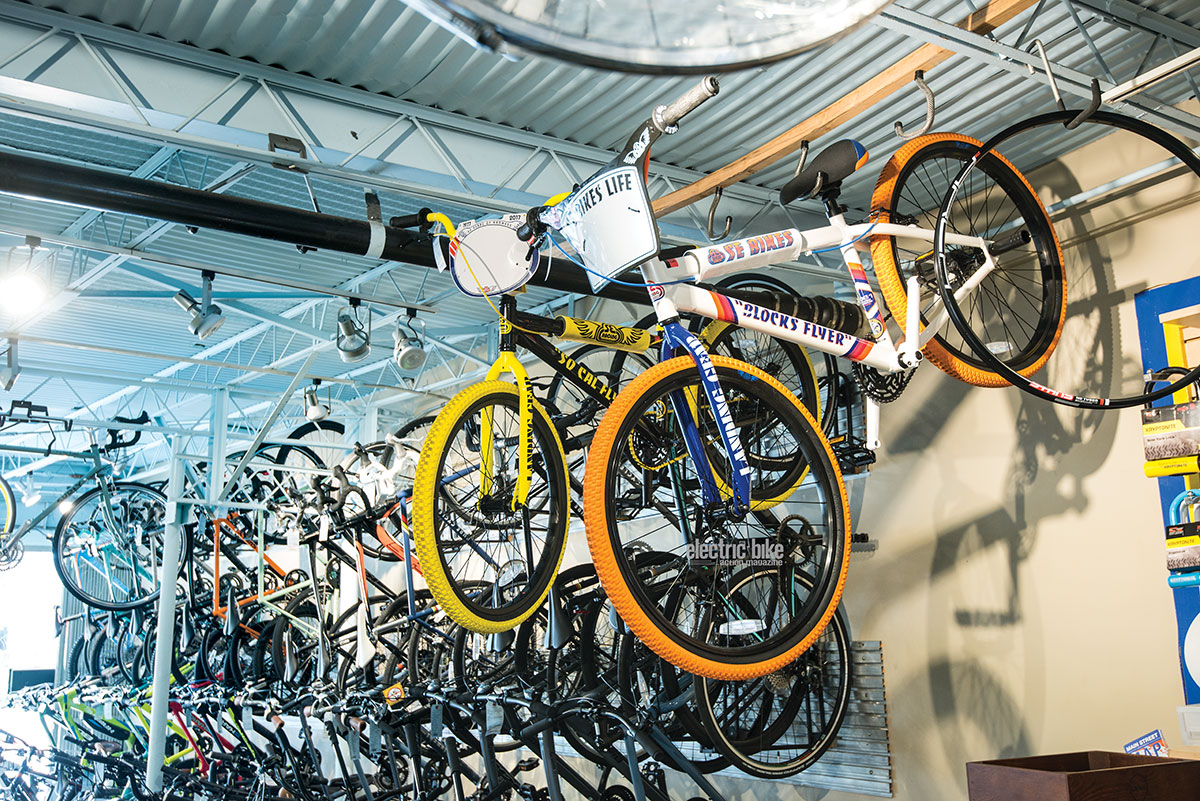 Main Street in Santa Monica is a bustling thoroughfare lined with tony boutique shops. Tourists and well-to-do locals intermingle here—from wide-eyed visitors to the native, yoga-pants-clad crowd. You can buy the latest fashions and eat at one of the amazing local restaurants.
Santa Monica is a bicycling paradise, with the beach bike path and plenty of road bike paths throughout the city, including both sides of Main Street. Because of the location and the culture, Andrew Smith wanted to open a bike shop here.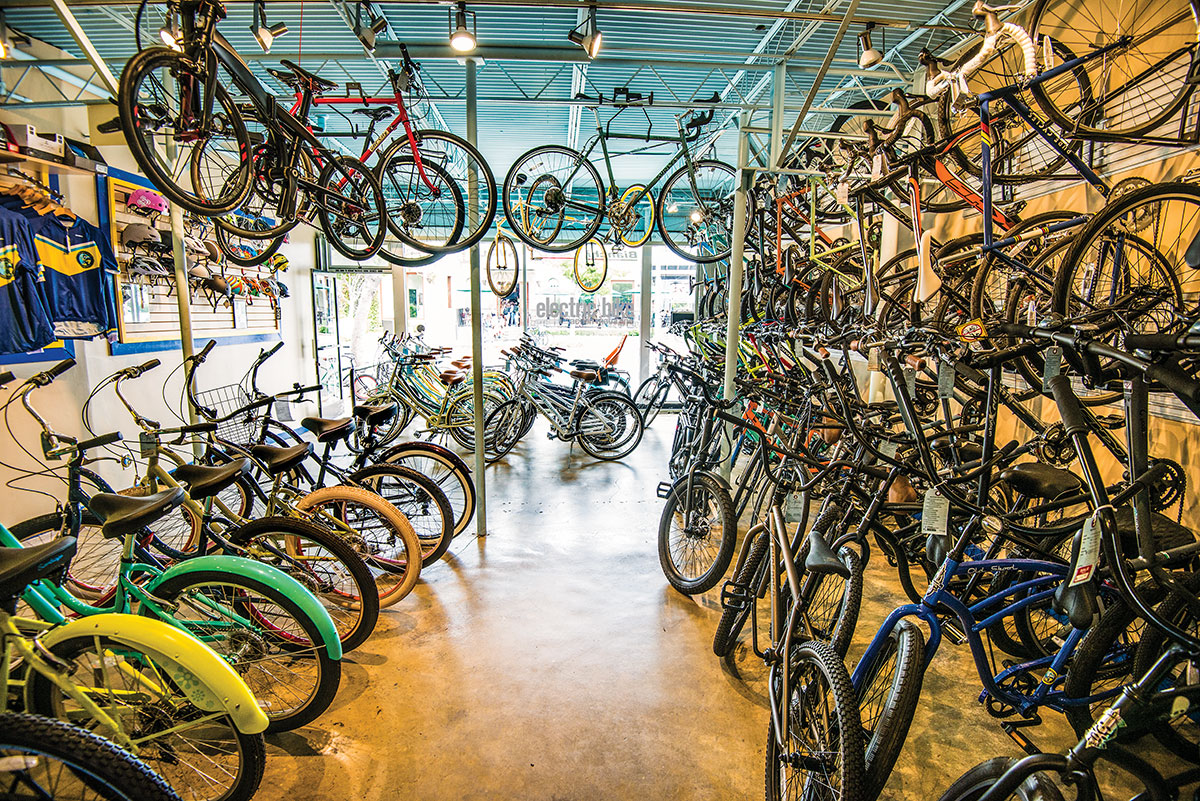 MERMAIDS AND SPROCKETS
Along with a partner, Andrew opened his shop in 2004. When the two parted ways last year, Smith wanted a new name, something that spoke to it being a local business and proud to be part of the community.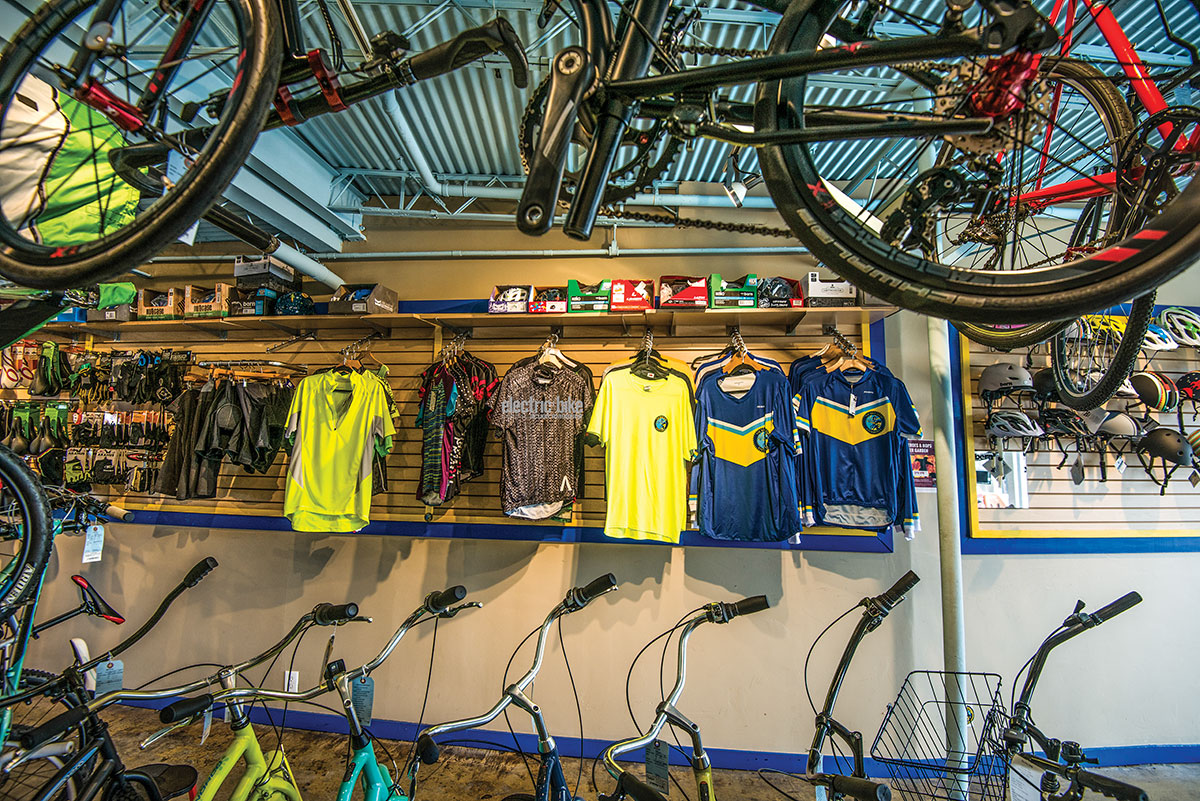 He played around with variations, like Santa Monica Cycle or Family Cycle, but this being the internet age, he wanted something simple and powerful. Thanks to some SEO (Search Engine Optimization) testing, The Bike Shop of Santa Monica turned out to be the perfect name to tell the outside world and the internet where to find him.
"So much so that it caught the eye of the police when he first put it on the awning outside the building."
With the new name came a new logo—a mermaid riding a beach cruiser along the shoreline at sunset set into a sprocket—which was inspired by the city's original crest, so much so that it caught the eye of the police when he first put it on the awning outside the building. Two cruisers with four officers walked in and wanted to know more about the place just based on the logo. They cleaned him out of all of his shirts and hats because they liked them so much.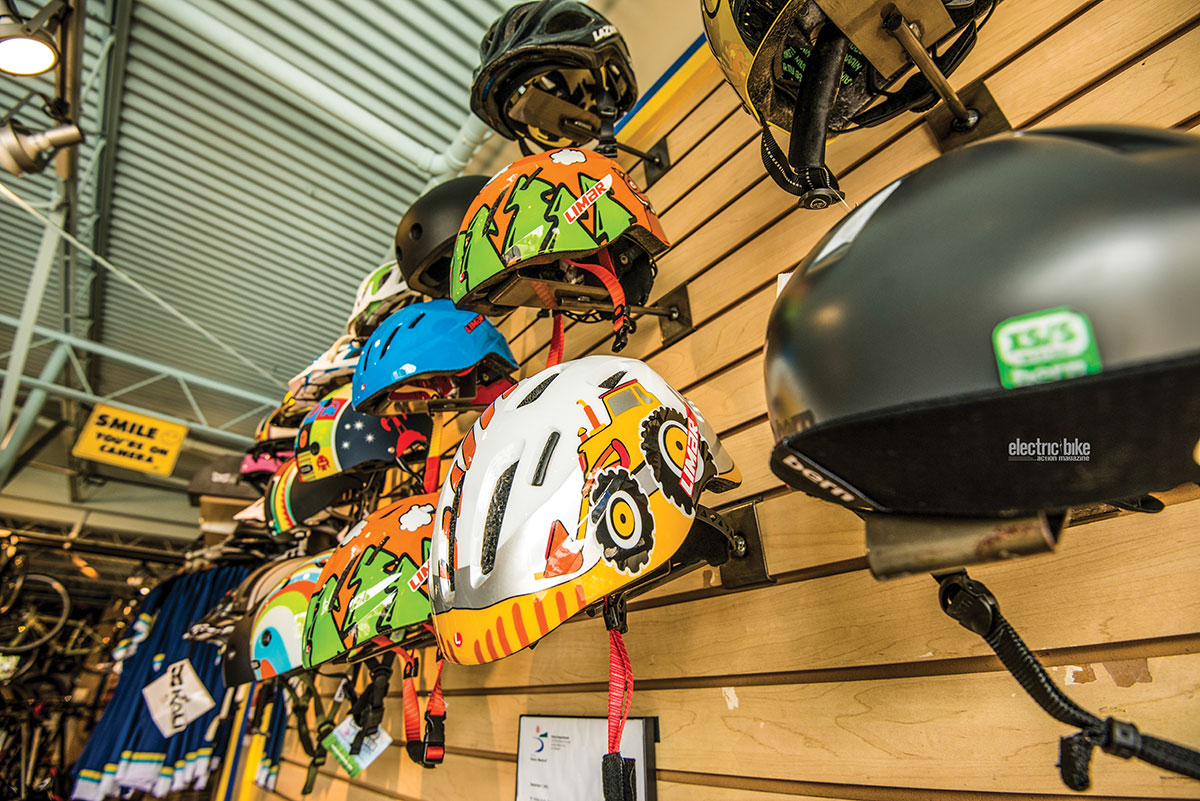 He knew he was onto something. He now advertises in the local tourist map, which encourages tourists to come in for a free souvenir. That souvenir is a sticker with the logo on it. It does very well for him, as people often buy shirts or hats as a unique way of showing off where they've visited.
DIGITAL AND ANALOG
Smith has carried both electric and traditional bikes almost since the beginning. He's seen brands come and go, but between the BMX bikes, road bikes and beach cruisers, he has a good sense of what the best brands for his customers are. His main e-bike brands include SmartMotion, Benno and Bianchi, and he also has a couple of bikes from Haibike and Bulls, which are part of a cross-pollination partnership with another local bike shop—Electric Bikes of Santa Monica—that he works with.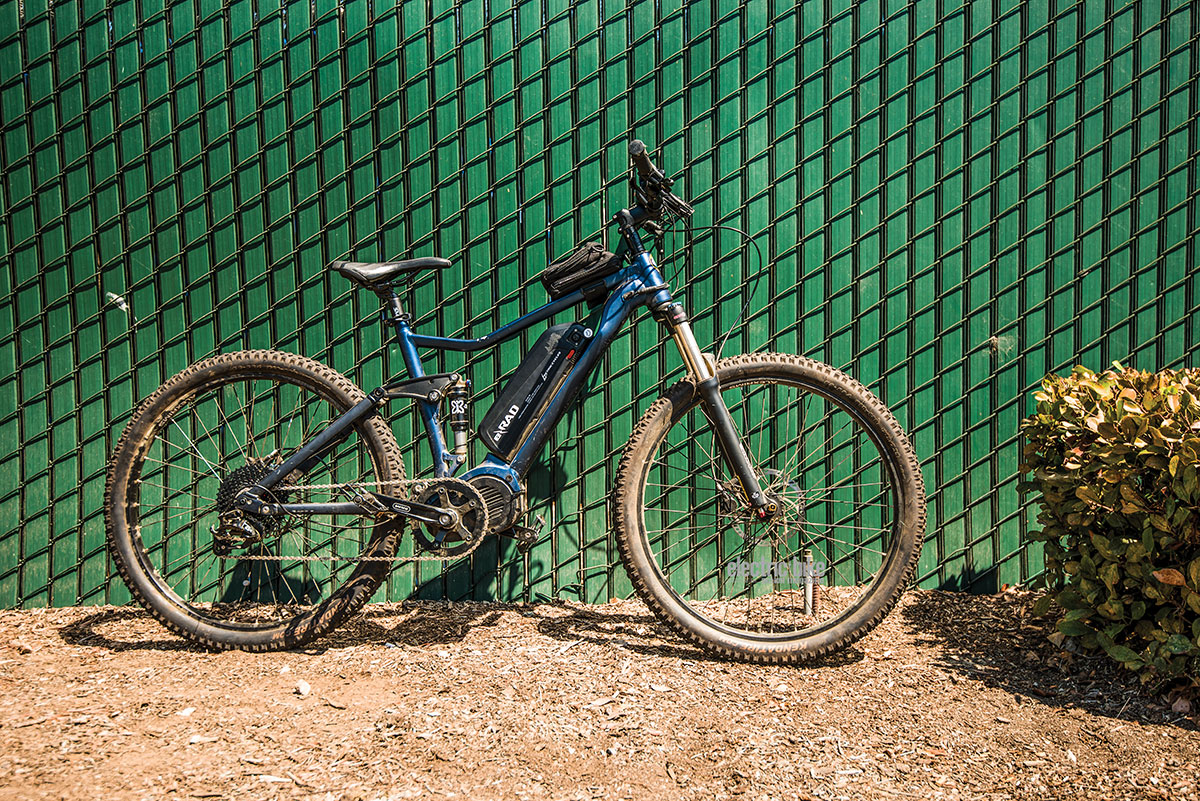 Smith is also a consultant for many of the companies in the industry, including electric bikes. He had a prototype from Lectric Cycles that he was trying, a crazy rocket ship of a bike that will likely ultimately be tamed before going into production. He knows what customers are buying and what components they usually either immediately change or have to replace sooner or later because they aren't quite right, and he can see trends.
Of course, in addition to complete bikes, they have every accessory you might need—from a perfectly fit and comfortable saddle to jerseys, helmets, cranks, bells and chain lube. It's a relatively small store, but it's well laid out and everything is easy to see.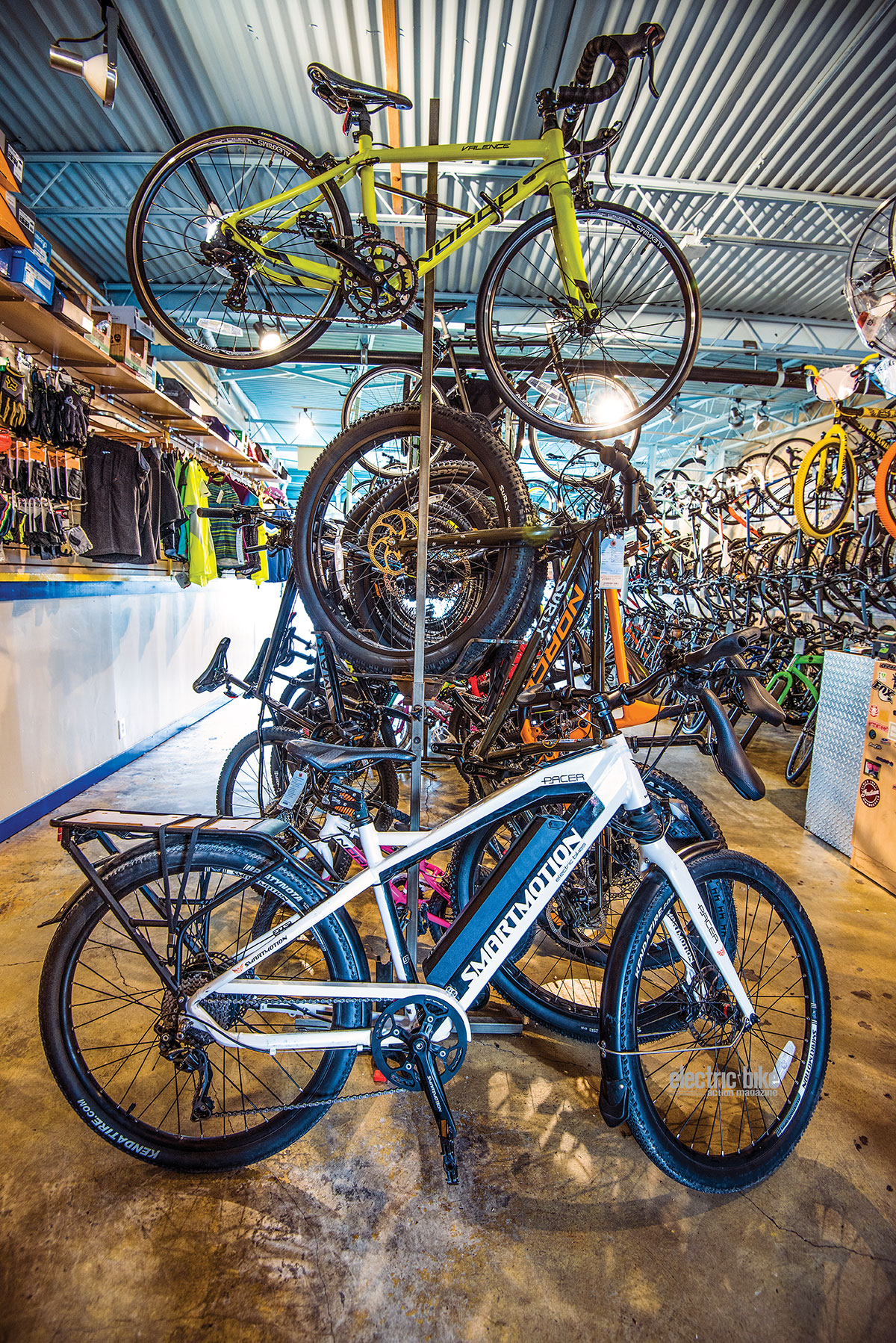 CITY SUPPORT
Smith has cultivated a great relationship with the city, outfitting many workers with bikes. Due to the heavy congestion in the beachfront community, quite a few city departments have found that e-bikes are the best way to get around the city. One department with a budget surplus bought several e-bikes and soon discovered they were able to save money because they needed less cars and trucks to get around.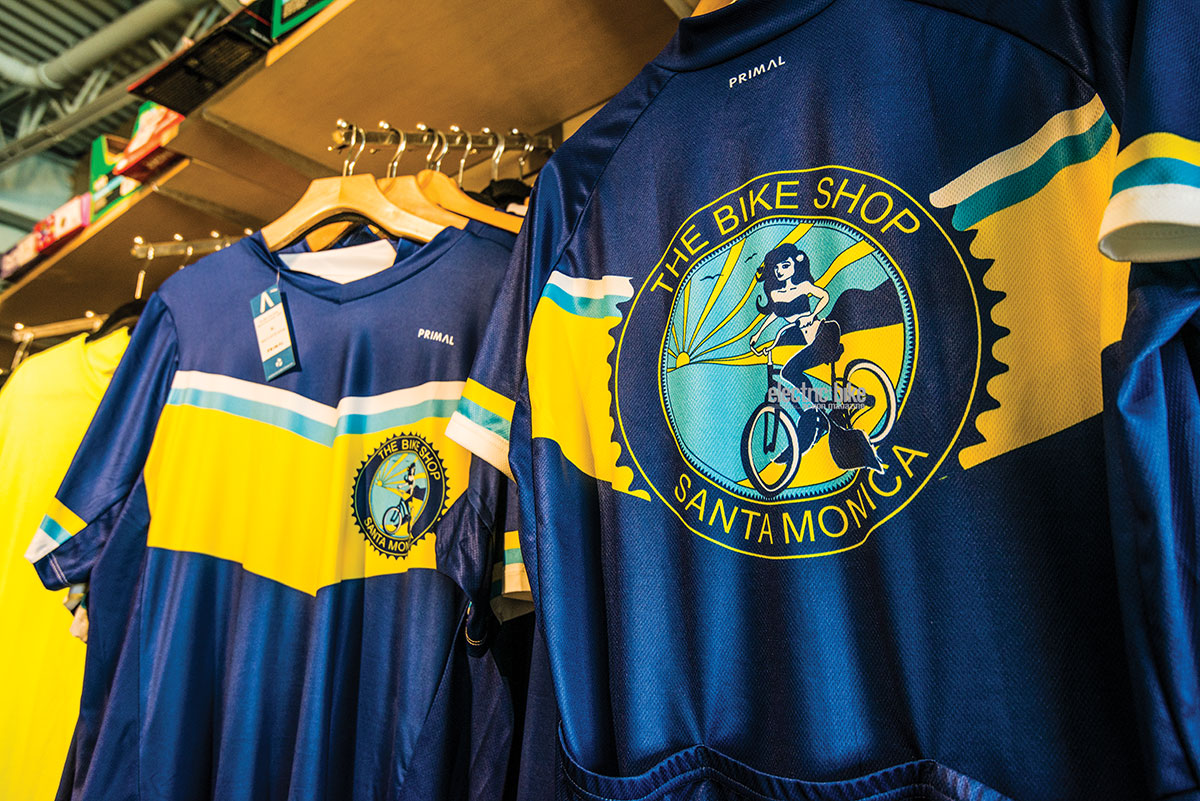 Being on Main Street and in close proximity to the beach, the store gets plenty of foot traffic. The staff of both is friendly and knowledgeable, happy to take care of customers and tourists alike. They can get cyclists quickly back on the road, or troubleshoot nagging issues.
If you find yourself in Santa Monica, California, you can drop in on them at 2400 Main Street, Santa Monica, CA 90405. www.bikeshopsantamonica.com
---
THERE ARE SO MANY WAYS TO GET ELECTRIC BIKE ACTION
The post SHOP STOP: SAND, SUN, SURF AND E-BIKES appeared first on Electric Bike Action.
Welcome to America's first magazine about electric bikes
SHOP STOP: SAND, SUN, SURF AND E-BIKES