Author: ElectricBikeReview.com via YouTube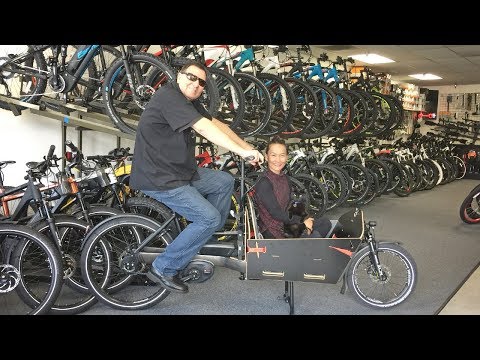 I visit Sam's shop pretty regularly, checking out the new bikes and getting his insights on the industry. He has been selling electric bikes longer than almost anyone in the United States and his shop in Fullerton, California is a fun and interesting place to visit. You can really get a feel for the variety of models and test ride anything that you want.
While exploring the showroom floor, Sam showed me some Riese & Müller, Easy Motion, Fantic, Haibike, IZIP, Bulls, Juiced Bikes, e-JOE, Day 6, and Motiv. We talked about kick scooters and I was able to interview two customers about their interests and experiences at the shop. Those customer interviews can be watched starting at 12:50 and 15:47
Electric Bicycle Center Details:
– Address: 400 E Commonwealth Ave, Suite 6, Fullerton, CA 92832
– Shop Phone Number: (714) 992-5591
– Website: https://electricbicyclecenter.com/
I have reviewed many of the models we talked about and saw during this ebike shop tour. Some are still in the works and will be posted soon. You can find them by visiting http://electricbikereview.com/ and using the search function.
2018 Electric Bicycle Center Updates from Fullerton California