ARE YOU READY TO RACE? FOUR NEW E-BIKE RACE SERIES IN 2018
Tony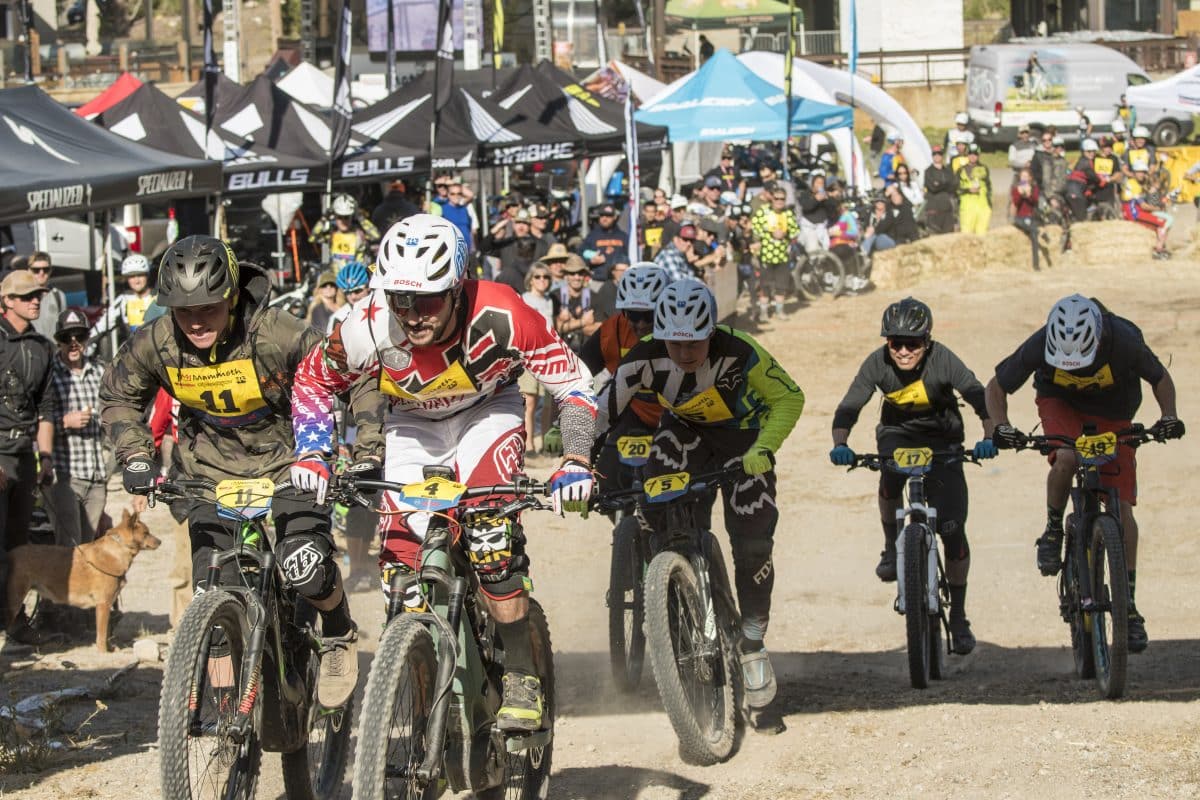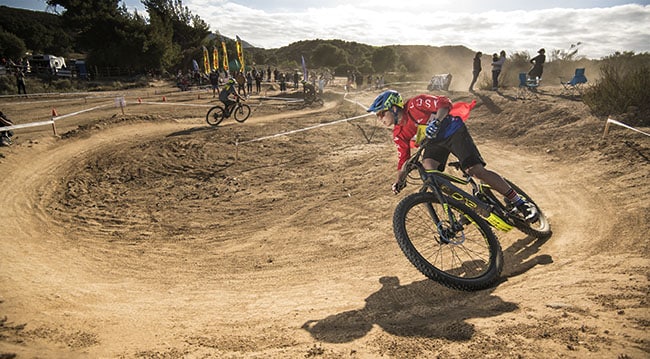 Pedalfest Race Series joins three other race series in North America as eMTB races. Races are all in the beautiful and challenging trails in Santa Clarita, California, in conjunction with their traditional mountain bike races.Pedalfest has a new course for this year, with 3.2 miles per lap and about 320 feet of elevation per lap.

Races are limited to Class 1 e-bikes only, and open to all skill levels, genders and ages. Open Trails eBikes, Santa Clarita's first and only dedicated Electric Bike Shop, will be the featured shop on Thursday, May 24 and will have display and demo bikes at all 10 races. The e-bike events will be held on Thursday nights:
May 24
June 14
July 26
August 9
August 23
For sponsor/vendor information, or to sign up to race, go to www.racepedalfest.com
ENDUROCROSS RACE SERIES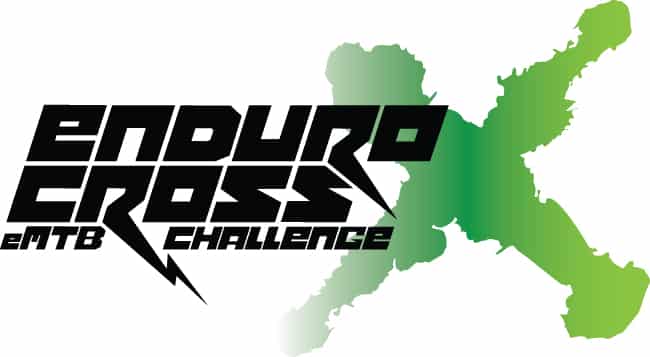 We have partnered with Bonnier and Electric Bike Events to present the first ever electric EnduroCross eMTB race series. It will be at events and in conjunction to the national indoor off-road AMA EnduroCross Series. If you're familiar with EnduroCross, the events will be indoors and over big obstacles.
EnduroCross is a hybrid motorcycle competition, combining super cross, trials, and endure racing. The tracks are indoors, and feature obstacles that are similar to those used in trials competition, including rock gardens and logs, as well as sand, boulders, mud and other obstacles like giant tires. It is billed as America's most extreme indoor competition.
There will be three classes; One is Class 1 bikes, the second is for Class 3 bikes, and there's also an Open class, where anything goes. Unlimited power and speed, but no throttles are allowed in any class. There will only be 32 racers per class, with progressive heats eliminating half. There's a $5000 purse in the Open class, and there are points awarded through the series, with an overall winner named at the end of the series.
Also at these events, there will be an outdoor eMTB track built so consumers can test a variety of brands and models in the dirt. This part of the event will be free of charge for the public, and it is called the eMTB Experience.
In the eMTB Experience, consumers will be able to browse showcases from electric mountain bike manufacturers along with mountain bike accessory suppliers and local bicycle dealers. The giant serpentine, closed-loop dirt test track (separate from the EnduroCross race course) will feature a number of terrain elements designed to highlight the handling features and pedal power of an electric mountain bike. There will be no limit as to the number of bikes an individual can test ride, however all riders must be a minimum age of 16 to participate.
Events will start in August, and will be part of four of the 6 EnduroCross races.
August 25-26, Prescott, AZ – Prescott Valley Event Center
September 22-23, Reno/Sparks, NV – Reno-Sparks Livestock Events Center
October 20-21, Denver CO – National Western Events Center
November 3-4, Boise, ID – Ford Idaho Center
ELECTRIC BOOGALOO
Last year, the Troy Lee/Bosch-sponsored Electric Boogaloo race series had two races. This year there will be four. The first one is at Vail Lake, then it goes to Snow Summit, Lake Tahoe and finally Mammoth. It's an all-California series so far.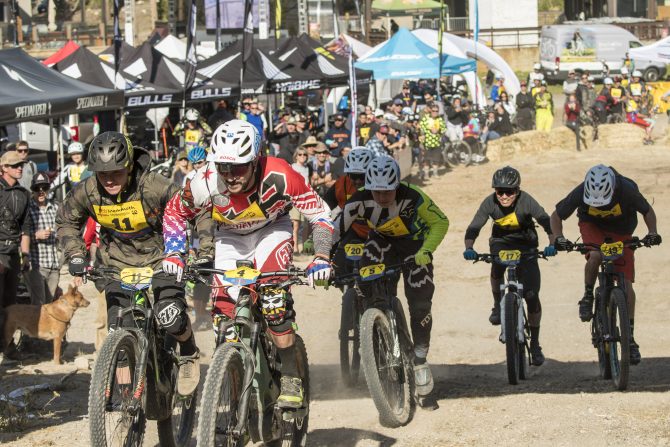 They ran out of bikes and sold out both events last year, so this year they promise more venues, more bikes, and more race classes. You can bring your own bike, or borrow one of the fleet provided by manufacturers like Raleigh Electric, Bulls, Haibike and more.
There's a Pro class with 100% payback, an open class and now a youth class (under 14).
May 12-13 Vail Lake (in conjunction with the SoCal Endurance series
July 28-29 Snow Summit (Crafts and Cranks festival)
September 15-16 Northstar, Lake Tahoe (Interbike Market Week Consumer Festival)
September 22-22 Mammoth Mountain (Kamikaze Bike Games)
GNCC
Already famous as a challenging motorcycle event, the Amsoil Grand National Cross-Country series (GNCC) has announced the addition of the Fantic eMTB bicycle races to the already action-packed weekend schedule, and will include events for six classes on a challenging course featuring many traditional GNCC-style obstacles, e.g. hills, rocks, woods sections, etc.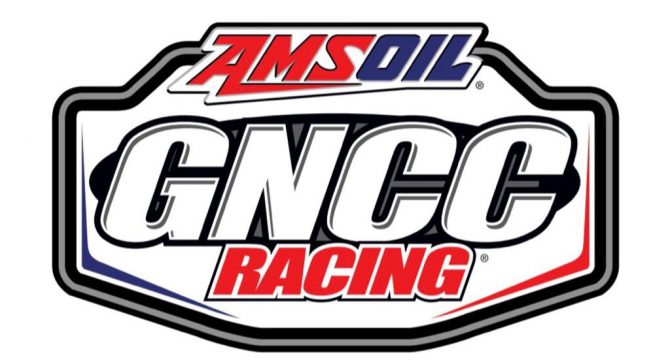 May 25 The John Penton, Millfield, OH
June 22 Snowshoe, Snowshoe, WV
Sept 28 Mason-Dixon, Mt Morris, PA
Oct 26 Ironman, Crafordsville, IN
The post ARE YOU READY TO RACE? FOUR NEW E-BIKE RACE SERIES IN 2018 appeared first on Electric Bike Action.
Welcome to America's first magazine about electric bikes
ARE YOU READY TO RACE? FOUR NEW E-BIKE RACE SERIES IN 2018