BAFANG via YouTube
Go to Source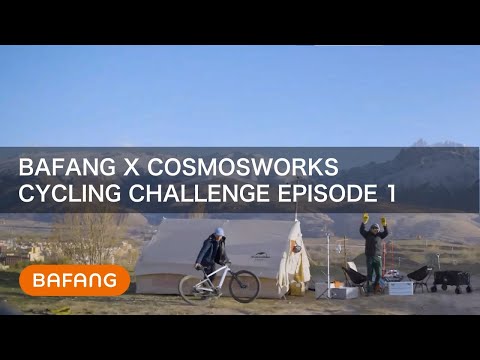 Introducing Cosmosworks, the e-bike brand ready to redefine your bond with mother nature #PoweredByBafang
The first Cosmosworks sample e-bike, Model R (Revolver) is about to face the ultimate test! Founder Hongning Cheng will ride the bike at an altitude of 5,000m towards Everest Base Camp, an intense test for any bike… how will the product perform in extreme cold and high-altitude conditions?
In the first episode of the Cosmosworks Cycling Challenge watch this huge journey begin! The team have regrouped in Ganzi and will embark across the entire National Highway 318 to Mount Everest in the next few days.
Find Bafang M510 and M200 motors inside Cosmosworks e-bikes!
Power your life!
Find out more about Cosmosworks:
Facebook: https://www.facebook.com/cosmosworks.ebike
Instagram: https://www.instagram.com/cosmosworks_ebike/
TikTok: https://www.tiktok.com/@cosmosworks.ebike
Follow Bafang:
Facebook: https://www.facebook.com/BAFANGElectric
Twitter: https://twitter.com/BAFANGElectric
Instagram: https://www.instagram.com/BAFANGElectric
LinkedIn: https://www.linkedin.com/company/bafangelectric
Or head to our website to find out more: https://www.bafang-e.com
Bafang X Cosmosworks | Cycling Challenge Episode 1 | Ganzi Confluence