#RideShimano via YouTube
Go to Source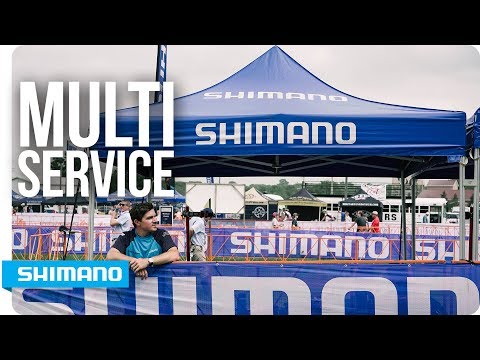 Shimano Multi Service technicians have been supporting riders for over 35 years at everything from regional rides and races to elite world class competitions. Our team of 'Blue Shirt' mechanics are a part of a global team that serves as the official technical support of the UCI and USA Cycling.
Share your thoughts about this video by liking it and posting your feedback in the 'Comments' section below.
Thanks as well for checking out the official #RideShimano YouTube channel! You can subscribe to all our videos here http://po.st/xxwsT1 via the red 'Subscribe' icon in the top right hand corner.
Keep in touch with everything we do at:
Website: http://www.rideshimano.com
Facebook: http://www.facebook.com/ShimanoRoad
Twitter: http://www.twitter.com/ShimanoRoad
Instagram: http://instagram.com/RideShimano
Cyclocross Season with Shimano Multi Service | SHIMANO