Video by Electric Bike Report via YouTube
Go to Source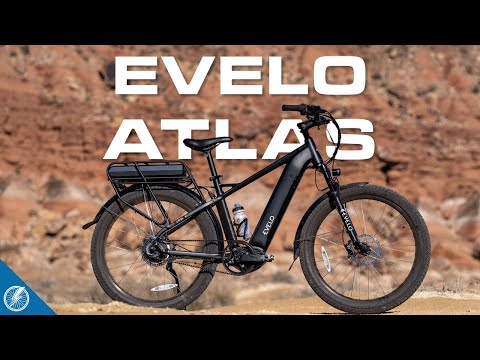 For a full detailed written review of the Evelo Atlas click the link below:
For current pricing on the Evelo Atlas click the link below:
Atlas
The Evelo Atlas we reviewed is an unusually capable mid-drive commuter. Its 600W Bafang motor produces lots of torque for climbing hills. It has more range than most e-bikes we review and is spec'd with an Enviolo continuously variable drivetrain.
The Enviolo gear system allows tiny changes to gearing so that it's easy to always have the right gear.
Rider comfort is a big priority with the Evelo Atlas; among the details worth noting are 2.8-in.-wide tires, a suspension fork and a gel-filled saddle. As with any good commuter it comes equipped with front and rear lights, front and rear fenders and a rear rack.
Any rider looking for an e-bike with exceptional range will want to take note of the second battery that can be ordered with the bike that will extend its range to a full 100 miles on a single charge.
0:00 Evelo Atlas Review
1:08 Evelo Atlas Overview
4:33 Specs
8:39 Brake Test
9:59 Circuit Test
11:32 Battery / Range Test
13:04 Motor / Hill Test
15:08 Evelo Atlas Conclusion
#evelo #commuterbike #electricbikereview