Author: Rad Power Bikes via YouTube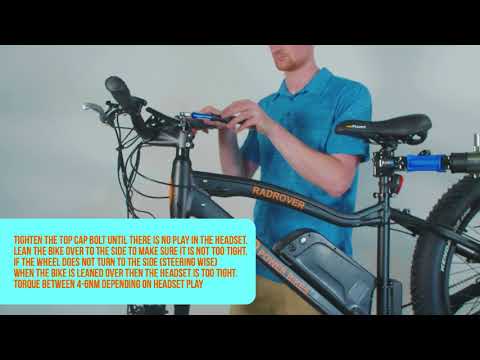 Please note that this video is for the fork on the 2016-2017 RadRover. The main diffrence with the fork on the 2018 RadRover is that it has an extra headset spacer to bring the hight of the handlebars up.
It is recommended to take a photo of the head set spacers before removing the fork.
RadRover Fork Replacement