Author: The New Wheel Electric Bikes via YouTube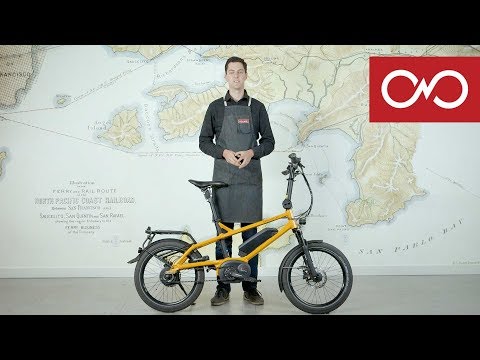 Riese & Muller is all about performance, and nothing changes on the compact Tinker. The small frame design belies its big bike comfort and ride feel. But small has it's advantages, as this bike can be easily tucked away on a train, in the back of a car, or in the office.
The Tinker is also great for an extremely diverse range of uses and riders: it can be your fast and fun speed bike, your nimble urban commuter or town bike, or even your weekend adventurer with saddle bags loaded.
Review: Riese & Müller Tinker Electric Bike