The Scotsman Joins the E-Bike Revolution
volt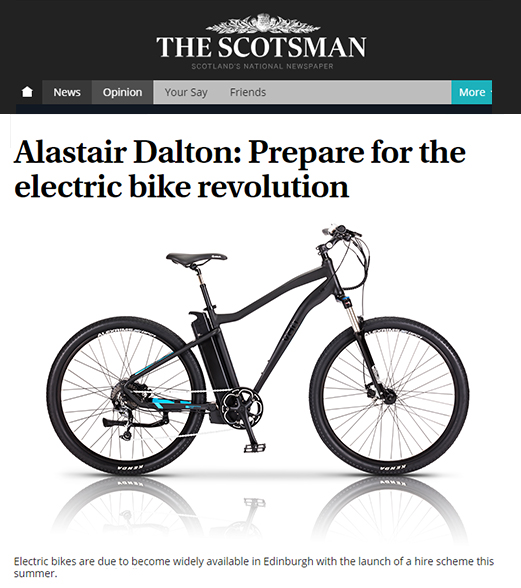 With green hills, icy planes and everything in between, it's no surprise that the eBike revolution is catching on far and wide throughout Scotland. After cycling through Glasgow on a VOLT™ Alpine, The Scotsman's Alastair Dalton was an immediate convert.
"There wasn't much snow then, but what steep grassy inclines I could find in Glasgow were effortlessly scaled as if I was riding on the flat," he said.
The electric mountain bike proved to be the perfect mode of transport for the warmer months as well. Five power assist levels make for an enjoyable ride regardless of season.
"For every other day of the year when there's no snow or ice on the ground, an e-bike is even more of a potential game changer for personal travel."
He added, "It's also worth repeating, as I've quoted advocates saying before, that ebikes are a 'gateway drug into cycling.'"
True to his word, Alastair has shown no signs of stopping.
"Every time I have got on one since, I haven't been able to help smiling. You can even start looking forward to going uphill."
Read his full article here. Book a test ride and check out the Alpine for yourself.
The post The Scotsman Joins the E-Bike Revolution appeared first on VOLT News.
Latest Ebike News, Reviews and Announcements
The Scotsman Joins the E-Bike Revolution