Author: BH Bikes TV via YouTube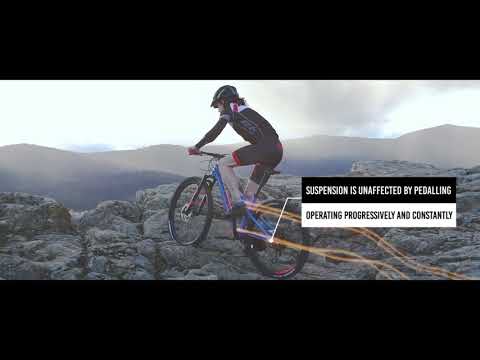 The Split Pivot gives life to all BH double suspension models.
The shock absorber located in a floating position and the rear pivot point right on the wheel axis provide kinematics, whereby the initial response behaviour and good support in the middle section of the travel stand out.
Minimum interference between pedalling and suspension and independence with the braking forces complete the features of the Split Pivot.
The advanced rear suspension of the Lynx allows it to have a greater range while being very lightweight.
Split Pivot: The magic of a suspension system